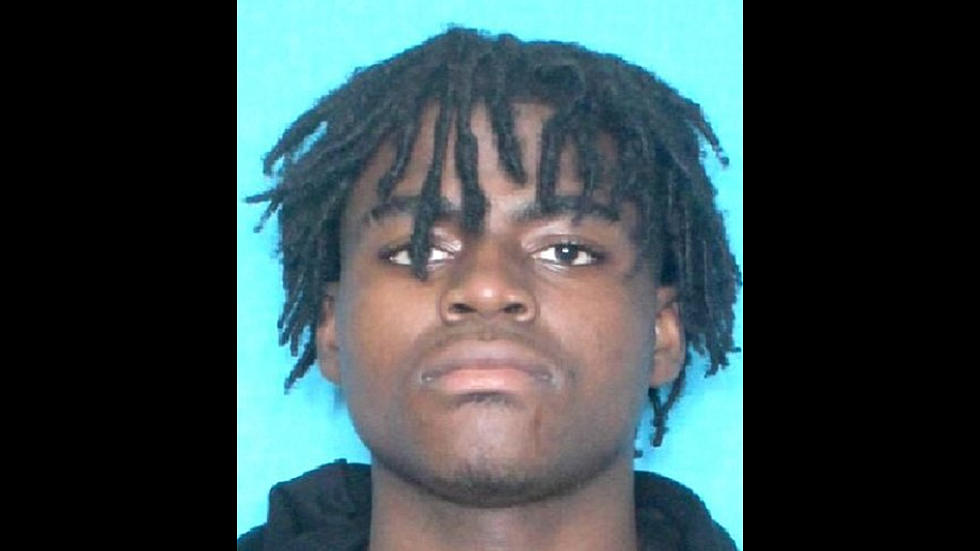 Shreveport Police Name Suspect In State Fair Shooting
Shreveport Police Department
The Shreveport Police Department have named a suspect in the November 6th shooting at the Louisiana State Fair. Police are looking for 17-year-old Donald Ray Jackson of Bossier City for his role in the shooting of a teenager at the State Fairgrounds.
Jackson has a warrant out for him on charges of Attempted Second Degree Murder.
The shooting took place on Saturday night just after 9pm. The teenage suspect was shot inside the Fairgrounds, near some of the amusement rides. The victim was reportedly shot in the hand and stomach. He was rushed to Ochsner LSU Health, where he underwent emergency surgery. The victim arrived in life-threatening condition, but is expected to recover.
After the shooting, the State Fair was closed for the night, as a manhunt started. Though no one was arrested that night.
Police are asking for the public's help in locating Jackson. He is considered armed and dangerous. Anyone with details on the suspect's whereabouts are asked to contact any law enforcement department immediately. If someone would like to leave an anonymous tip, you can contact Caddo-Shreveport Crime-stoppers at 318-673-7373 or through their P3Tips app. There will be a cash reward for information leading to the suspect's arrest.
Bossier Parish Jail Bookings For Weekend of November 5th-7th
Tier 3 Sex Offenders in Webster Parish
The following gallery is a list of all the tier 3 Sex Offenders currently residing in Webster Parish. A Tier 3 Sex Offender is anyone who has committed a sex offense that is punishable by more than one year in jail where the offender has at least one prior conviction for a Tier 2 sex offense, or has previously become a Tier 2 sex offender, is a "Tier 3" offense. B. General Offenses. A "Tier 3" offense includes any sex offense for which a person has been convicted, or an attempt or conspiracy to commit such an offense, that involves: 1. Non-parental kidnapping of a minor, 2. A sexual act with another by force or threat, 3. A sexual act with another who has been rendered unconscious or involuntarily drugged, or who is otherwise incapable of appraising the nature of the conduct or declining to participate, or 4. Sexual contact with a minor 12 years of age or younger, including offenses that cover sexual touching of or contact with the intimate parts of the body, either directly or through the clothing.
More From News Radio 710 KEEL