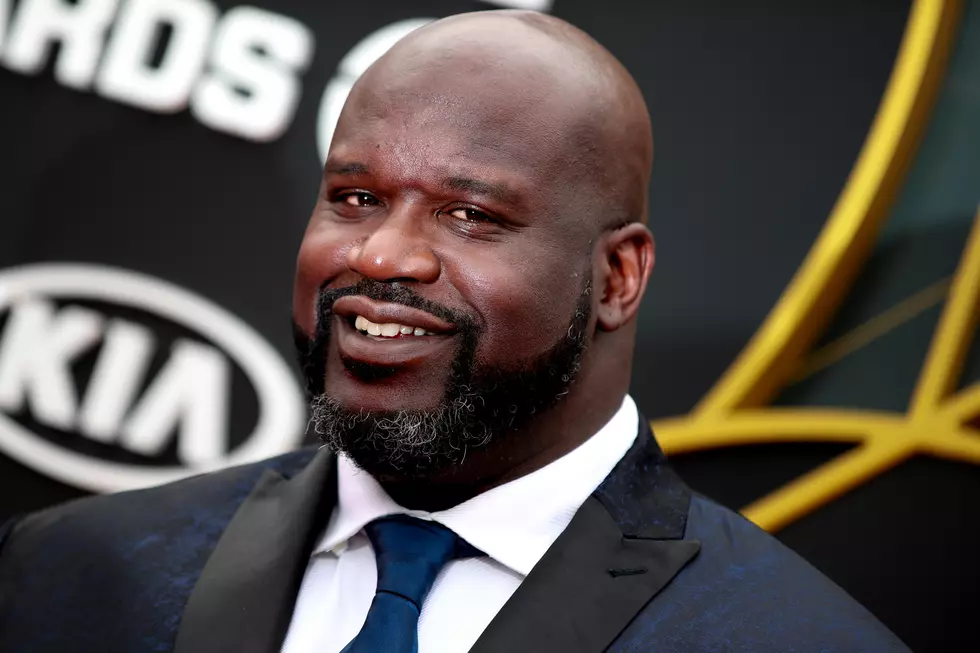 Shaq's Message to His Kids: 'I'm Rich – We're Not Rich'
Photo by Rich Fury/Getty Images
Former LSU Tiger and basketball legend Shaquille O'Neal delivered some harsh news to his six children.
He told them "we are not rich, I'm rich."  On a recent podcast, Shaq says "they're kind of upset with me, not really upset but they don't understand." The retired Hall of Fame hoops star says he wants his children to make their own way in the world.
Shaq brought in millions of dollars playing ball, but he has also continued to earn millions after retiring with endorsement deals and starting his own shoe line. He's also invested in several companies including Papa Johns.
O'Neal's net worth hovers around $400 million. But he has made it very clear to his children. He expects them all to go to college. And if they have an idea they want him to invest in, they will have to pitch it to him just like anyone else.
Shaq also says he is done with the celebrity life. He says celebrities today are going crazy and he does not want to be lumped into the same category with them.
"I don't want to be in that category. Celebrities are crazy, they really are. Don't call me that anymore. These people are out of their freaking mind with how they treat people, what they do, what they say. That's never been me. I never want to be looked at like that."
The 7'1" superstar played ball for the LSU Tigers under coach Dale Brown and was drafted by the Orlando Magic with the first pick in the 1992 draft. He won rookie of the year honors. After 4 years in Florida, Shaq signed a deal with the L.A. Lakers. He won 3 titles in L.A. and was ultimately traded to the Miami Heat in 2004 where he won his 4th NBA championship. He also played in Phoenix, Cleveland and Boston where he retired in 2011.
Current NFL Players from Shreveport Bossier Area
Popular Veterans Day Restaurant Discounts
Here are some of the great deals Veterans and military retirees can get on Veterans Day this year.
More From News Radio 710 KEEL