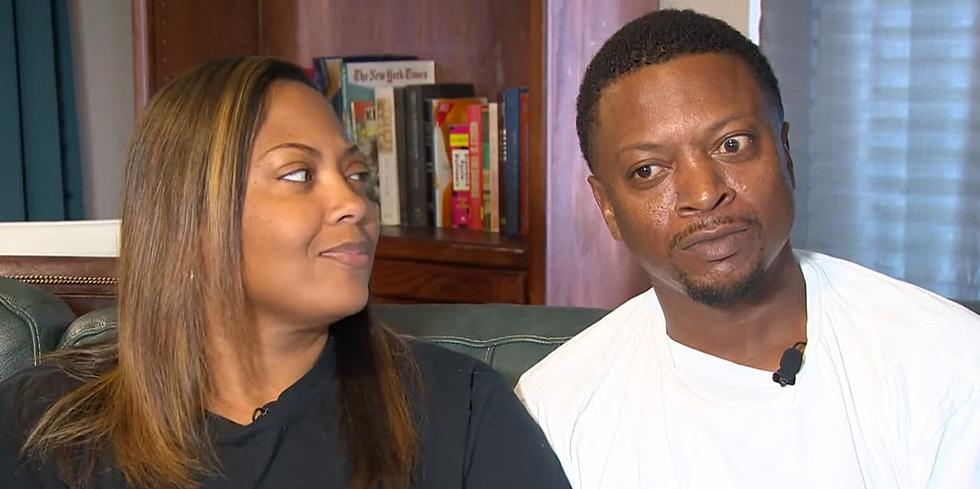 Shreveport Man Gives Wife the Ultimate Gift of Love
You Tube
A Shreveport couple knows what love is all about. Brandy Allen and her hubby, LeVar Allen have tested their wedding vows all the way through a near death experience.
Back in April, Brandy contracted the coronavirus. She got really sick and almost lost her battle. The virus attacked her kidneys and she was not going to make it without a kidney transplant. That's when the love of her life stepped in and volunteered to give up one of his kidneys for her. But he didn't tell her about his plan right away.
The Allens have been travelling back and forth between Shreveport and Dallas where she was being treated at Baylor Medical Center.  Brandy tells WFAA in Dallas "I feel like this is my soulmate. LeVar says "God made her just for me. Seeing her and not being able to help her was hurting me."
The Navy Veteran decided he was going to do everything he could to save his wife. Several months ago. he secretly started being tested to see if he would be a match as a possible donor.
He then surprised Brandy with the news that he was a match and he was going to give up one of his kidneys for her. They rented a small apartment in the Dallas area and temporary moved to the big city to get ready for the surgery. It is now complete and Brandy is on the mend.
This is such a great love story. Usually, a spouse is not a good match to be an organ donor.
They are now planning to go on a big vacation trip to France next year to mark the anniversary of this amazing gift of love.
Great Louisiana Apps You Might Want to Check Out
75 Of The Most Famous People From Louisiana
Top 10 High Schools in Louisiana
More From News Radio 710 KEEL