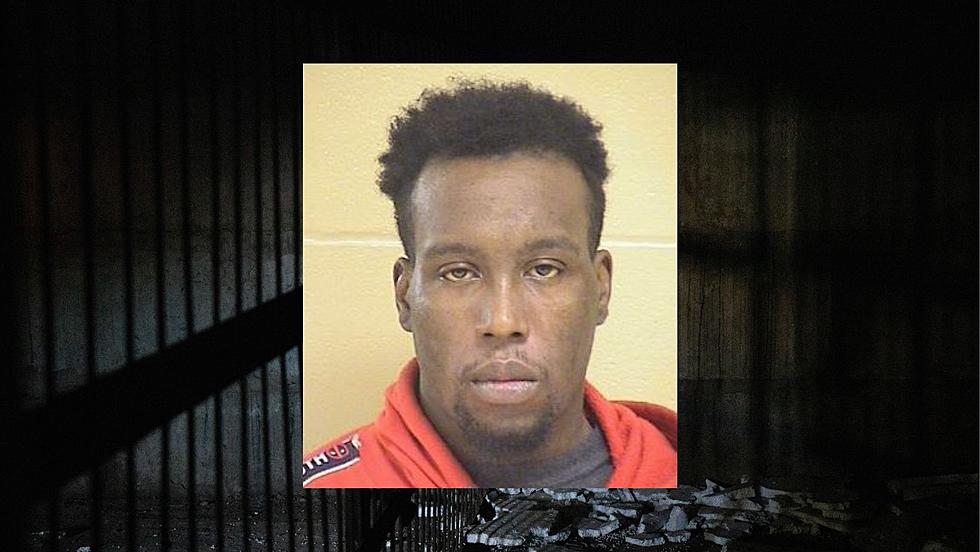 Felon With a Firearm Captured in Shreveport Following Disturbance
SPD/Canva/Getty Images News
On April 5th, 2023, Shreveport Police Patrol Detectives responded to a call of a loitering call in the 2100 block of Grimmett Drive as a male was present after having been barred from the property. Officers contacted the suspect in the incident, Santana Anderson (2-7-88).
The officer discovered that Anderson was in possession of a firearm. Further investigation into the matter revealed that Anderson was prohibited from possessing a firearm due to being a convicted felon for prior violent offenses.
The firearm was seized by the Detectives and Anderson was arrested for one count of being a convicted felon in possession of a firearm.
We are required to advise that all suspects are innocent until proven guilty.
Caddo Parish Violent Offenders for March 2023 (Mugshots)
The following mugshots are those who were arrested for violent crimes in the month of March (2023). Those who have not yet been to court are considered innocent until proven guilty.
Shreveport Murders in 2023
Shreveport police are busy fighting violent crime in many local neighborhoods.
First Look: Inside the Amazon Shreveport Fulfillment Center
See Inside the Shreveport, Louisiana Amazon Fulfillment Center
More From News Radio 710 KEEL