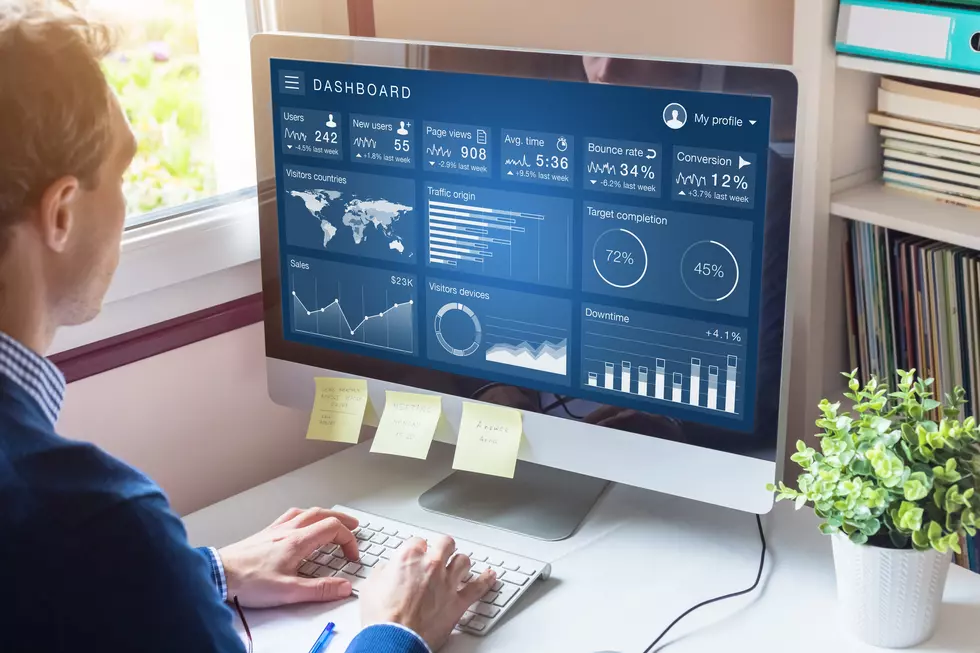 $1.3 Billion Headed To Louisiana For Rural High Speed Internet
Getty Images/iStockphoto
If you live in one of the incredibly many rural areas of Louisiana, you know exactly why so many others complain about their snail slow internet speed, if they have internet at all.
According to broadbandnow.com, Louisiana ranks 33rd in the United States for broadband access.  Of course, the flip side of that coin is that we don't live in the 17 states who actually have it worse than we do.
But this lack of broadband, or high speed internet, is a hindrance to anyone in rural areas who might have a child forced into online education like was the case at the height of the pandemic, and the closest high speed they can get is at the McDonald's 15 miles away. No; we have pleaded for answers for decades.
Several Officials Keep Saying That Help Is On The Way
You might recall back in August of 2022, in a report from wbrz.com, Governor John Bel Edwards made an announcement that Louisiana was set to receive another $35 million in federal funds to provide broadband to underserved areas.
Edwards explained that over the next two years, another 15,000 Louisiana homes and businesses would get faster, more affordable, internet connectivity.
Edwards continued by saying, "In 2019, we set a goal to close Louisiana's digital divide by 2029, and this announcement is another step in the right direction."
And That Wasn't Even The First Round Of Funding
In July, 2022, Edwards made the announcement that Louisiana was set to receive the first wave of federal funding totaling $130 million to provide broadband to more than 66,000 households and small businesses in 50 Louisiana parishes.
Reading an article on sports.yahoo.com, I found it interesting that this GUMBO grant money would be going to 10 new parishes, including Vernon and LaSalle, that weren't included in the first grant.
And Now More Money, Lots More Money, Is Coming To Louisiana
And now, as of June 27, 2023, according to an article from wgno.com, we learn that Louisiana is in line to receive over $1.3 billion to expand broadband to everyone.
WGNO writes:
In the state, it is estimated that 25% of households do not have access to reliable and affordable internet.  "It's not a luxury. It's a necessity," said Rep. Troy Carter, D-Louisiana. Many of those who do not have broadband or can afford it are people spread out in the more rural parishes in the northern part of the state. As part of a national $42 billion investment, the objective is to speed up the process to expand broadband that has already started under the GUMBO Grant.
Where Is All This Money Going?
With funds of this magnitude, one would expect to see some progress, but honestly, I can't find a single area that has seen a positive impact.  So, what's the plan?
Have we already received any of the funds? If so, what specific areas are being upgraded first?  Has the work begun? Do these people know how to locate the Northern parishes of Louisiana? What's the timetable for broadband to the rural areas of Caddo, Bossier, Webster and Desoto parishes?
I have yet to identify one single person who's internet has been upgraded to broadband due to these funds. But maybe I'm not looking hard enough and I've gotten the wagon ahead of the mule.  However, if we're going to keep bragging that the money's coming, we'd all love to know exactly who's going to see benefit from it first.
The 12 Items You Can't Donate To Goodwill
Though Goodwill of North Louisiana accepts lots of different types of donations and they do an amazing job help local people with those donations, there are several items they will NOT accept as donations and these are those 12 items.
21 Louisiana Kids Who Have Disappeared So Far In 2023
21 children have disappeared so far in 2023. In just the first six months of the year, these children have all been added to the list of missing children recorded by the National Center For Missing and Exploited Children
More From News Radio 710 KEEL