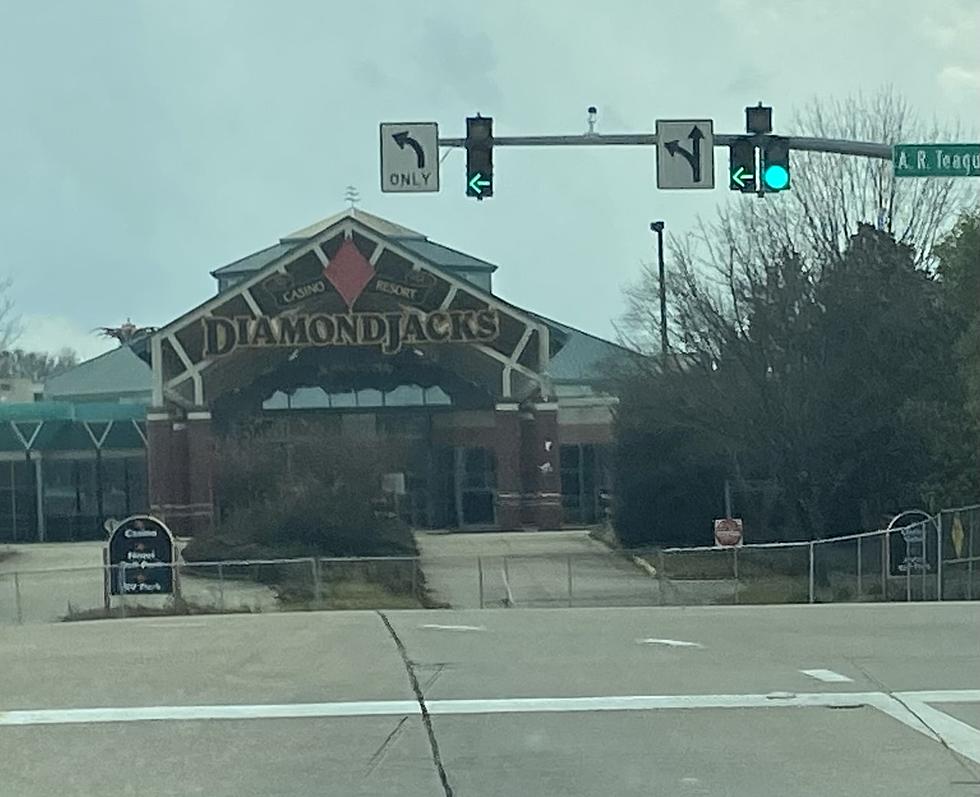 When Will Diamond Jacks Reopen?
Erin McCarty
The quickly dilapidating facility off I-20 in Bossier, formerly known as Diamond Jacks Casino, will soon have new life.  Mississippi based company Foundation Gaming is currently going through the process of purchasing Diamond Jacks Casino.
Louisiana Gaming Control Board Chairman Ronnie Johns told KEEL News:
Everything is going very smoothly right now... They're still going through the suitability process... that's a process that we legally have to go through... there's nothing the board can do until State Police Gaming Division finishes the suitability issues and background checks and everything with Foundation Gaming
When asked if he could provide a timeline for the opening of the new casino, Johns stated:
I wish I could give you a timeline, but I'm literally at the mercy of the state police doing their diligence... and let me say this, they know how important this is to get this up and running as quickly as we can... we realize you've got a loss of state revenue... a loss of local tax dollars... you've got local jobs... it's all about your local economy... plus, you've got a blighted property up there that we're trying to do something with... I'm trying to get it on the agenda as quickly as we can... but I will tell you this... this is much quicker than if we had to put the property out for bid...  we're moving, and hopefully we're going to have some good news for you very shortly
According to Johns, the existing buildings, including the hotel, are still in relatively good condition.  Foundation Gaming is planning on investing $150 million dollars, up to $200 million dollars on doing a complete remodel of all existing facilities, including redoing all hotel rooms, new, updated restaurants, renovating the existing parking garage, and will also include a new, expanded gaming area, including a new, first rate sportsbook on the property.   The new facility will be a land-based casino, so the existing legacy riverboat will go away.  Need a new houseboat for Cross Lake?
Empty Storefronts In Mall St. Vincent
Here are some of the empty stores inside Shreveport's Mall St. Vincent
Girls Weekend in Jefferson Texas
Here are some of the spots you might want to visit in Jefferson, Texas.
More From News Radio 710 KEEL