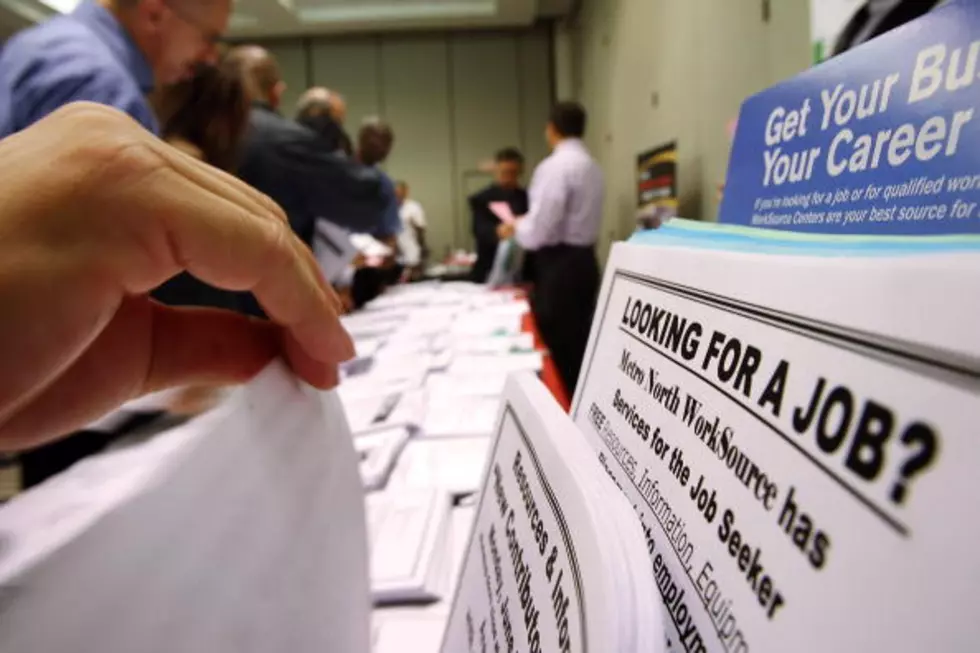 Unemployed Louisianians Told to Repay Unemployment Benefits in Error
David McNew/Getty Images
For thousands of Louisianians, things went from bad to "ain't no way" as they received notices saying they have to repay the unemployment insurance payments they received.
Across Louisiana, a total of 7,600 people have recently received notices telling them they're responsible for paying back the $600 per week they were initially getting, as well as the $300 per week of pandemic unemployment insurance received the past several weeks.
Obviously, this came as quite as quite a shock and for people still out of work, it's an impossible task.
However, WWL.com reports the Louisiana Workforce Commission says the notices were sent out in error.
WWL.com has posted the retraction letter from the Louisiana Workforce Commission seen below.
"The Louisiana Workforce Commission (LWC) is aware of approximately 7,600 Unemployment Insurance over-payment notices that were generated on September 9 - 10, 2020. LWC is working with the vendor to correct this technical issue. We apologize for any confusion.
The LWC will send a "Notice of Adjustment" to these individuals within the next week that will indicate their over-payment balance is $0. Currently, no action is required by any of those impacted. The vast majority of individuals will not owe anything related to this issue. We will continue to work to resolve any further outstanding issues.
The LWC has established an email inbox exclusively for these over-payment related issues. If you have additional questions once your receive your Adjustment Notice, please contact the LWC via email, Septovrpymtissue@lwc.la.gov. Again, we apologize for any inconvenience this may have caused and thank you for your patience."
More From News Radio 710 KEEL