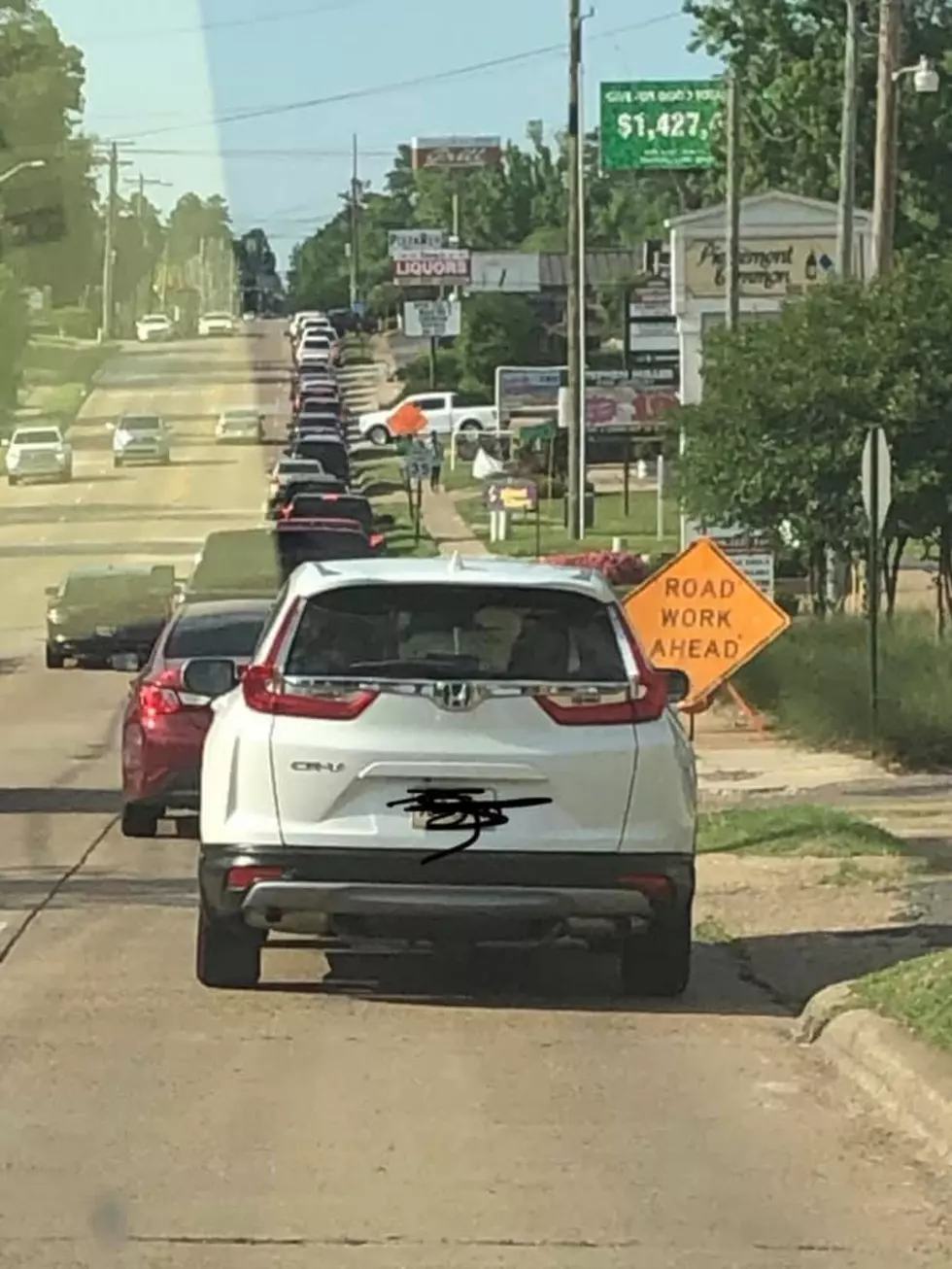 Thousands of People in Shreveport Bossier Celebrate with Friends
via Christi Hagedorn Lang on Facebook
Tuesday night was one of the biggest nights of dining out in our area since the stay at home order was issued in March. Thousands of people converged on local restaurants to celebrate Cinco de Mayo. Several local restaurants have outdoor dining and many added more tables to accommodate the crowds that were flocking to the eateries to have a night out with friends or family.
You can clearly see the line of cars waiting to get into Superior Bar and Grill on Line Avenue.
Dr. Martha Whyte Director of Region 7 for the State Office of Public Health tells KEEL News the only way to properly adhere to the Governor's order allowing dining out at restaurant patios is to maintain a 6 foot distance from other diners unless they live in your home.
That's not what happened at many places across Shreveport and Bossier last night. We saw hundreds of people converge on several restaurants in the region to spend the evening out under the stars and the full moon.
Dr. Whyte says "we are gonna end up in worse position than we're in right now if we move too fast. That's why the Governor didn't open everything at once. That's why he's taking it slow and we're still not following his recommendations."
You could find crowds lined up to pick up food and crowds waiting to sit down at tables. Most of these folks were not from the same families. Most of them were friend groups enjoying a night out. Dr. Whyte says the way we are behaving is "very concerning and disappointing to me." She says you still need to keep your social distance from people that do not live in your household.
Some Specialty Masks You Might Want to Snap Up
More From News Radio 710 KEEL