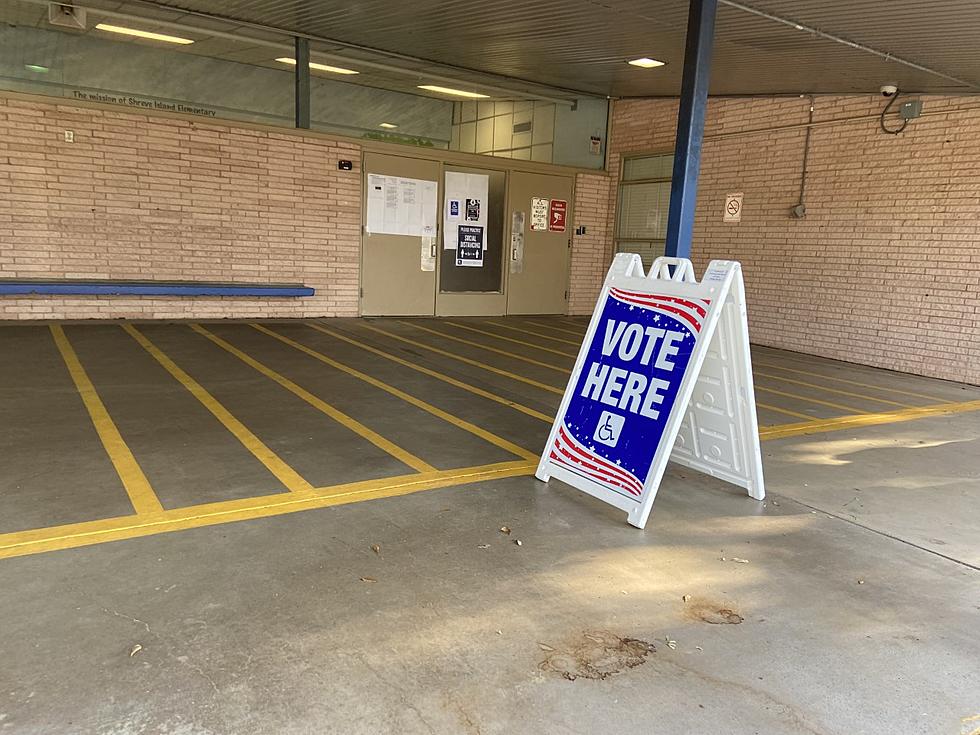 One Candidate Drops Out of Shreveport Mayor's Race
Erin McCarty
The political landscape for the November election in Shreveport is changing just a bit. Caddo Parish Commissioner Jim Taliaferro has decided not to run for Mayor of Shreveport. Instead, the Republican tells KEEL News he is planning to to run for the Shreveport City Council from District C.
Just a month ago, John Nickelson announced at the Broadmoor Neighborhood Association meeting that he was not going to run for re-election. Nickelson's term expires on December 30. So far, Taliaferro is the only announced candidate for the District C seat.
Taliaferro and former City Councilman Tom Arceneaux were considered the top contenders from the Republican Party in the Mayor's race. But there has been concern that they would split the conservative vote leaving the door for neither of them to make the runoff. Caddo Commissioner Mario Chavez has changed parties from Republican to no party and he is making an aggressive run for Mayor. All will try to unseat current Mayor Adrian Perkins who has announced he is running for a second term.
Who Are the Other Candidates in the Race?
Tracy Mendels is the only woman in the race. She is a retired Shreveport Police Officer and a former sergeant in the U.S. Army.
Darryl Ware is the youngest candidate in the race, He is 28 and is a graduate of Louisiana Tech. He also holds a master's degree in public health from Cornell University.
Qualifying is July 20-22 for the November 8 primary election. The general election is set for December 10.
Largest Shreveport City Salaries After 2022 Pay Raises
Earlier this year, Shreveport employees received a 13% pay increase across the board. This salary information was provided by the City of Shreveport after a Public Records Request, and reflect salaries after those raises started. We will list the City Department, and Position, exactly as they are described by the City of Shreveport in the Public Records Request.
Highest Paid Police Officers in Shreveport
With the recent 13% increase, several Shreveport police officers now make more than $80,000 a year. Here's the list.
Louisiana's Highest Paid State Senators
Here are all of the Louisiana State Senators, and how much they made in 2021.
More From News Radio 710 KEEL