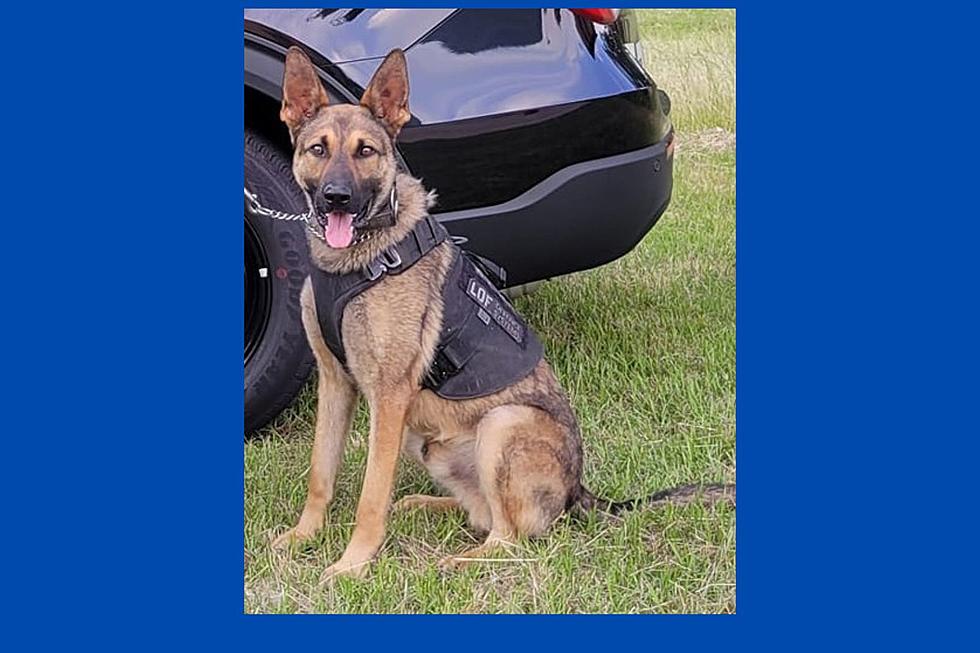 Shreveport K9 Officer Enzo Makes Arrest
SPD
On April 14th, 2023, around 2:30 a.m. Shreveport Police patrol officers were called to a suspicious person call in the 1600 block of Shady Lane in reference to a victim watching three suspects inside of her vehicle attempting to steal items.
While en route, officers were informed that the suspects were fleeing through the neighborhood. Responding officers observed a suspect fleeing by jumping a fence into a residential backyard. Shreveport Police K-9 "Enzo" was called to the scene to search for suspects.
After several minutes of searching, K9 Enzo located a 16-year-old juvenile hiding in a backyard in the 1600 block of Applewood Drive. The juvenile was found to be in possession of a handgun and multiple items from reported car burglaries that occurred in the area.
The Juvenile was arrested for one count of Simple burglary and one count of Juvenile in Possession of an illegal weapon. The Juvenile was treated for minor injuries and transported to a local area hospital. The other suspects have not been identified at this time.
Due to the laws issued in reference to mugshot releases in the state of Louisiana, we are not permitted to release the offender's photo.
If you have any information concerning this, or any other crime, call Crime Stoppers at 318 673-7373.  Remember, Crime Stoppers doesn't want your name, only your information.
See The 35 Buildings Shreveport's Mayor Has Marked For Demo
Shreveport Mayor Tom Arceneaux has signed demolition letters for 35 properties in Shreveport. Here are the Google Maps images of each address listed by the Mayor's Office.
Hottest Neighborhoods in Shreveport Bossier
What subdivisions are the hottest selling in the local area?
More From News Radio 710 KEEL