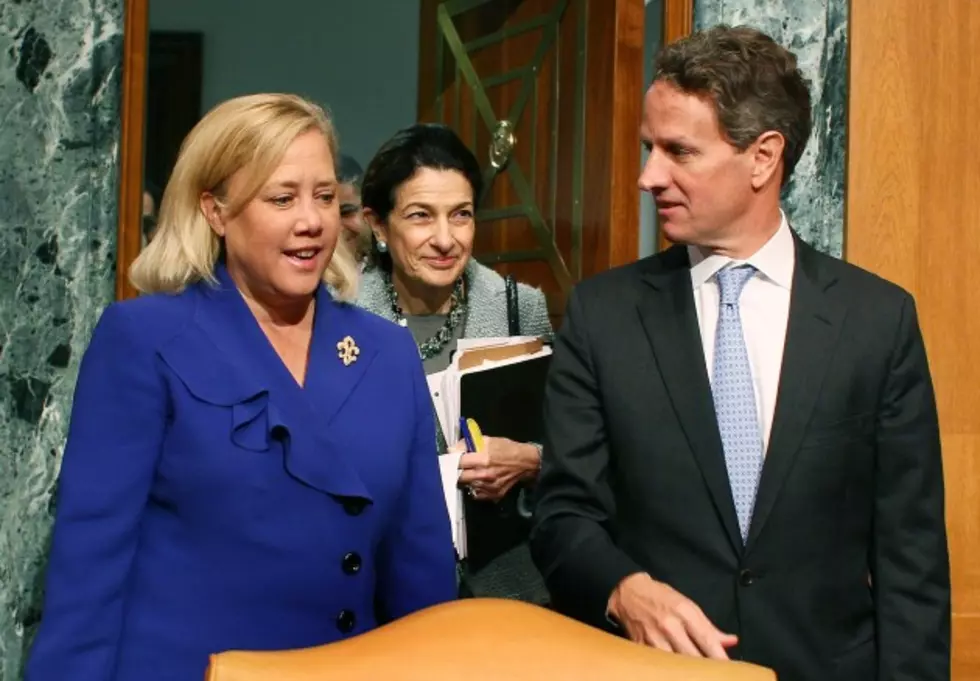 Sen. Landrieu Approval Rating Down
Mark Wilson/Getty Images
Poll numbers are down for Senator Mary Landrieu, according to a new statewide poll.
The poll from Southern Media and Opinion Research shows Landrieu's job approval rating has fallen 10-percentage points this year.  Pollsters point to the roll out of Obamacare.
Forty-six percent of the respondents say Landrieu is doing a good job, which is down from 56% in the spring.  Pollster Bernie Pinsonat says it might be difficult for Landrieu to get reelected with numbers like those.
The poll also conducted a test poll between Landrieu and her two announced challengers Congressman Bill Cassidy and Colonel Rob Maness.  Landrieu received 44%, Cassidy 34%, and Maness received 10% of the vote.
More From News Radio 710 KEEL