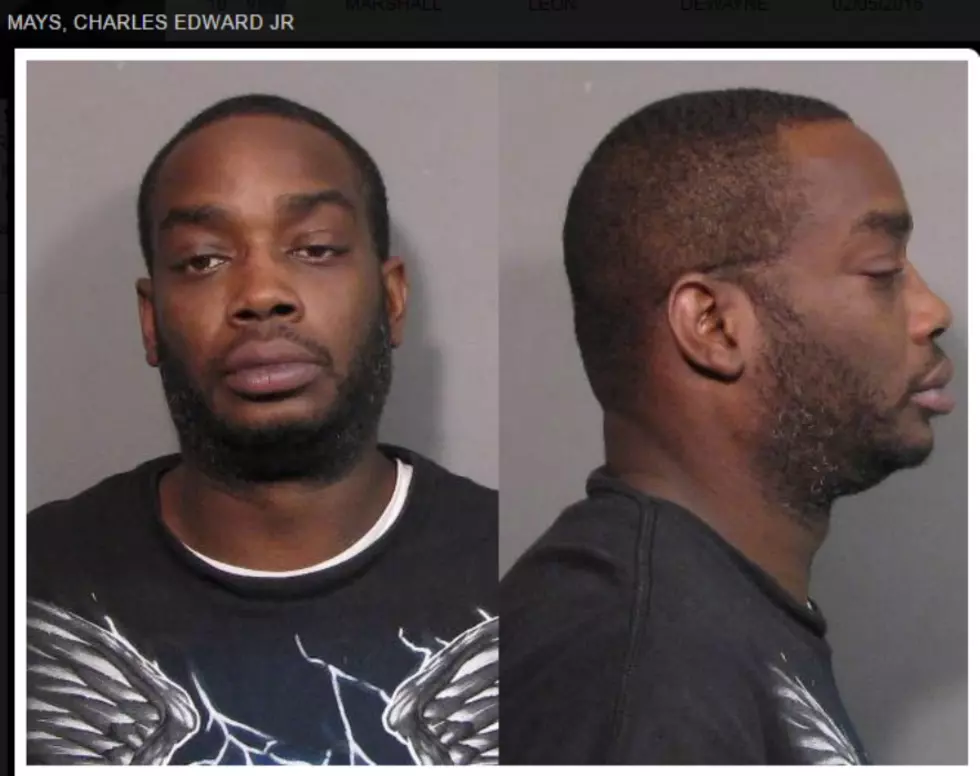 Robber Could Get 200 Years In Prison
Caddo DA's Office
A Shreveport man awaits sentencing after being convicted of armed robbery. If he receives the maximum prison stay, he could face nearly two centuries of jail time.
On October 10, 2016, 42-year-old Charles Edward Mays, Jr. was found guilty of armed robbery after a jury took just over 90 minutes to come to a unanimous decision.
The charges stem from a robbery that occurred on April 25, 2015 at the Circle K at the intersection of Jefferson-Paige and Pines Rd in Shreveport.
John Prime with the Caddo DA Office tells us what happened during the robbery and how prosecutors arrived at such a sentence:
Store video showed Mays going behind the counter where he shoved a gun wrapped in a bandanna into the clerk's neck. He then took around $150 from the cash register and left. Crime scene investigators dusted for fingerprints that later were matched with Mays' prints.

"He is a multi-offender (with a) prior attempted armed robbery," said Assistant District Attorney John Aaron Crawford, who prosecuted the case with fellow ADA William Gaskins. The sentence for armed robbery normally is 10 to 99 years, but "if he is successfully multi-billed it can be up to double the maximum."
Mays will return to face Emanuel for sentencing October 26.
More From News Radio 710 KEEL