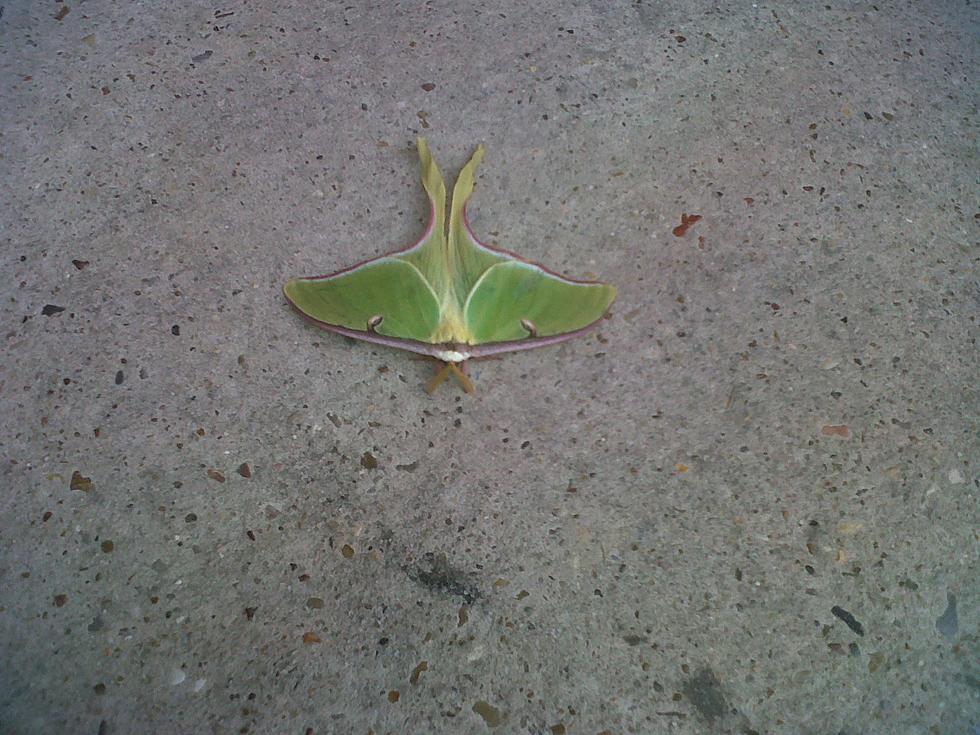 Rare Moth Visits KEEL Studios
BlackBerry photo by John Lee
Have you ever seen a huge moth like this?  I had not until this morning.  
I was standing on the back porch of the radio station around 11:00 -- enjoying my pipe while I read through a large stack of news releases.  This thing floated down from above, like a leaf being blown off the roof; hit the papers I was holding: then fell to the concrete at my feet.   At first, I thought it WAS a leaf -- until I took a closer look.  Then I grabbed my BlackBerry and snapped a couple of pictures.
From what I've been able to tell after searching the internet, this is a Luna Moth.  Here's a link to more information about it.
More From News Radio 710 KEEL