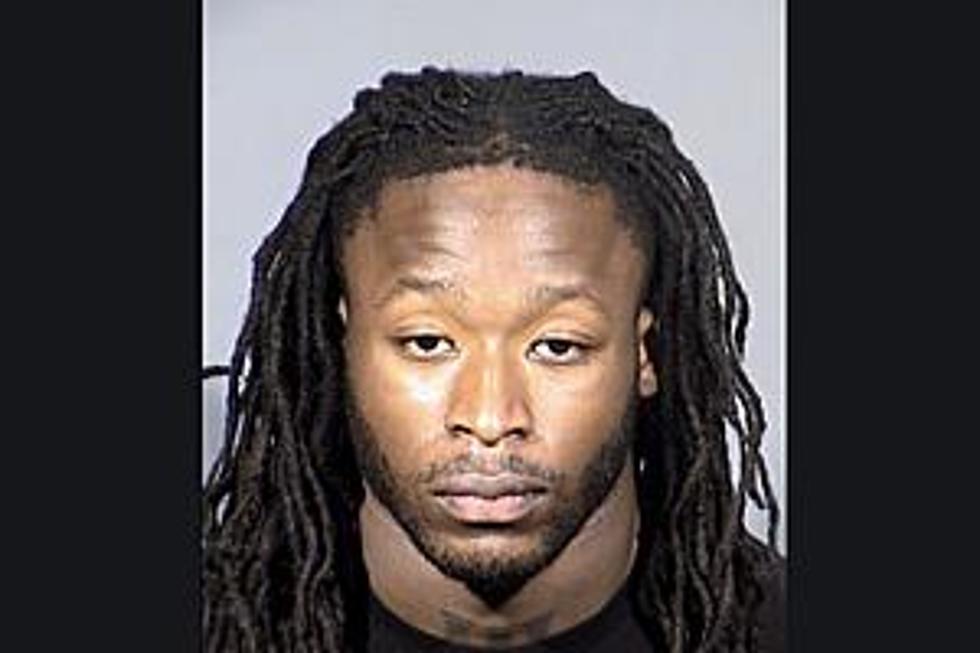 New Orleans Saints RB Alvin Kamara Indicted For Vegas Altercation
Las Vegas Metro Police
Kamara was arrested on February 6th, 2022 after an altercation broke out in a Las Vegas nightclub. Three other NFL players were also involved, including Cincinnati Bengals cornerback Chris Lammons, Darrin Young, and Percy Harris.  All four men are accused of battery against Darrell Greene Jr., causing the alleged victim substantial bodily harm.
Darrin Young and Percy Harris were indicted on conspiracy charges to commit battery, and battery charges. Preliminary hearings are set for March 1st for all four men.  Kamara's attorneys released the following statement:
"The State has avoided a contested preliminary hearing by indicting Mr. Kamara." Attorneys Drew Findling, David Chesnoff, and Richard Schonfeld said. "He intends to vigorously fight the allegations at trial as he was defending himself and others at the time of the incident."

 
Kamara is expected to face punishment from the NFL.  NFL.com reported that the NFL continues "to monitor all legal developments in the matter which remains under review of the personal conduct policy."
Kamara was allowed to play 15 games for the Saints last season because the case was delayed last year.
The victim, Darnell Greene Jr. has also filed a lawsuit in the state of Louisiana in the amount of $10 million dollars.  The lawsuit allegedly includes surveillance video, still images, as well as transcriptions that have yet to be released to the public.
Every New Orleans Saints Starting QB Since 2000
This list counts only regular season starts for quarterbacks of the New Orleans Saints since the year 2000. Though in that time, there have only been two quarterbacks to start playoff games for the Saints. Aaron Brooks and Drew Brees.
Top 5 Most Loyal Fanbases In The NFL In 2021
More From News Radio 710 KEEL