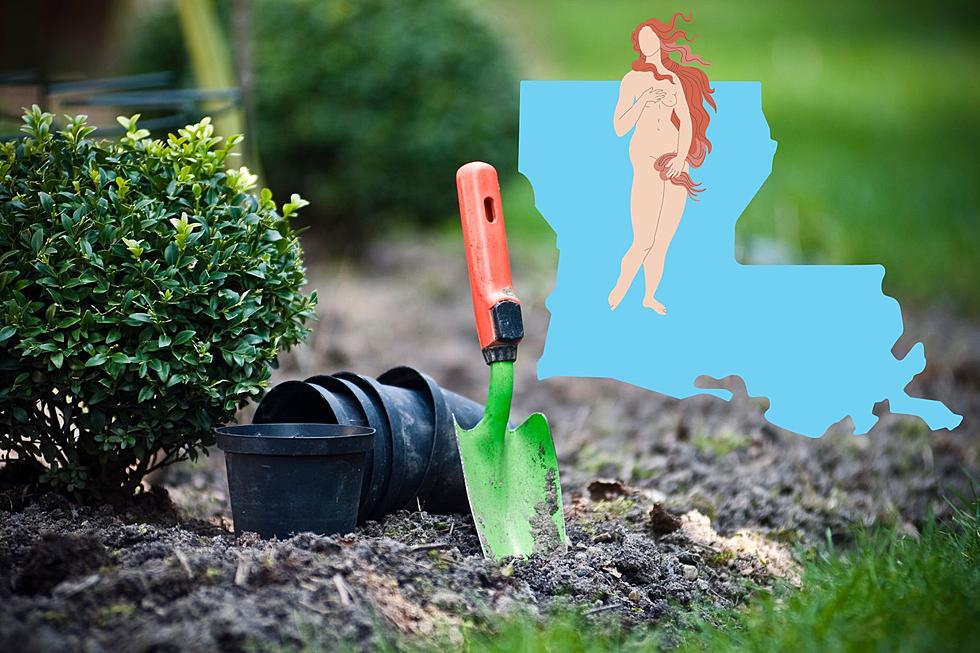 Naked Gardening Is More Popular Than You Think in Louisiana
CANVA
Sometimes You Just Want to Take It All Off and Hangout in the Garden, Right?
Maybe you want to get an even tan and make sure that all of your body gets some sunlight. Who doesn't want to tend to their peppers and tulips in their birthday suit? Okay, maybe we don't all want to garden without any clothes on but it turns out naked gardening is more popular than many of us thought.
Does It Make You Feel Free?
Maybe people feel like one with nature and this is the ultimate form of connecting with your garden.
LawnStarter Decided to Uncover the Best Cities for Naked Gardening.
LawnStarter compared the 200 biggest U.S. cities and took some big factors into consideration. They looked at key factors like nudist population size, indecent exposure laws, and, gardener-friendliness. They even factored in weather forecasts, access to waxing salons, and sex offender listings.
If You Thought That Cities in the South Wouldn't Make the List Think Again.
Louisiana made the top 40 list thanks to Baton Rouge and Shreveport made the list coming in at number 88. Texas had 2 cities pop in at the top 10 list. So clearly Texas loves going nude for gardening.
Louisiana Isn't Shy When It Comes to Going Nude.
Did you know that there's a nudist park just five hours from Shreveport? You can find Indian Hills Nudist Park just outside of New Orleans in Slidell, LA. Their slogan is, 'Keeping Louisiana Nude Since 1971.' We were surprised this town didn't make the list for naked gardening. You can check out more info on the nudist park by clicking here.
Top 10 Cities for Naked Gardening in 2023
Here are the best cities for people who enjoy gardening wearing nothing but a smile.
Check Out the Top 10 Trashiest Towns in Louisiana
10 Celebrities You Wouldn't Expect to Encounter in Shreveport
We're not talking about your regular "hey, this is filming here" type encounters. These are people you might just run into getting lunch in Downtown Shreveport on a Tuesday
15 Louisiana Summer Concerts Millennials Should Know About
More From News Radio 710 KEEL