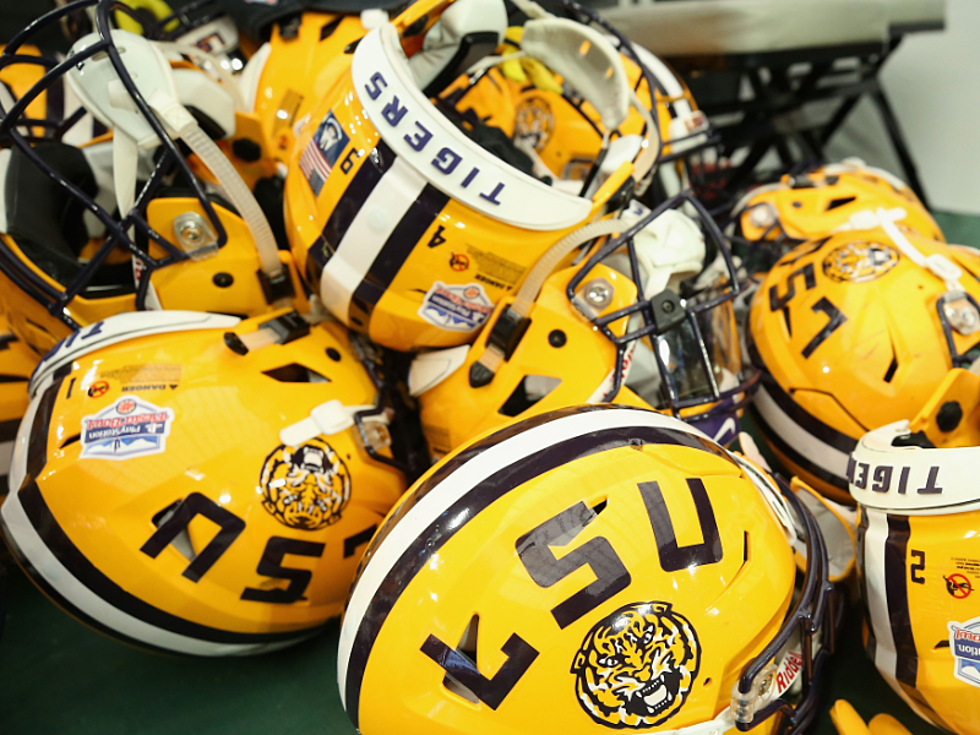 LSU and College Football Playoff: Is It Too Early to Hope?
getty images
Coming on the heels of a huge road win against the University of Texas, the LSU Tigers not only leapfrogged their way into the list of the nation's top five college football teams, but ignited talk - not only among LSU fans - that Coach Ed Orgeron's team may be a contender for the college football playoffs. In fact, no one less a source than ESPN says the Bengals are a better than 50/50 chance to make the end-of-the-year final four.
"LSU football has better than a 50 percent chance of reaching the college football playoffs this season, according to ESPN's Football Power Index (FPI) calculator.
ESPN gives the Tigers (2-0) a 54 per cent chance of making the playoffs. LSU has not made the playoffs since abolishing the BCS for the new format in 2014.
The Tigers' FPI rank, which uses an algorithm based on a team's wins, level of competition and other variables, skyrocketed after Saturday's 45-38 victory over then No. 9 Texas."
But the experts at ESPN also gives the Tigers a less than ten per cent shot at making it through the year undefeated. In other words, as always, the road to the college football's crown goes through Tuscaloosa, Alabama.
More From News Radio 710 KEEL