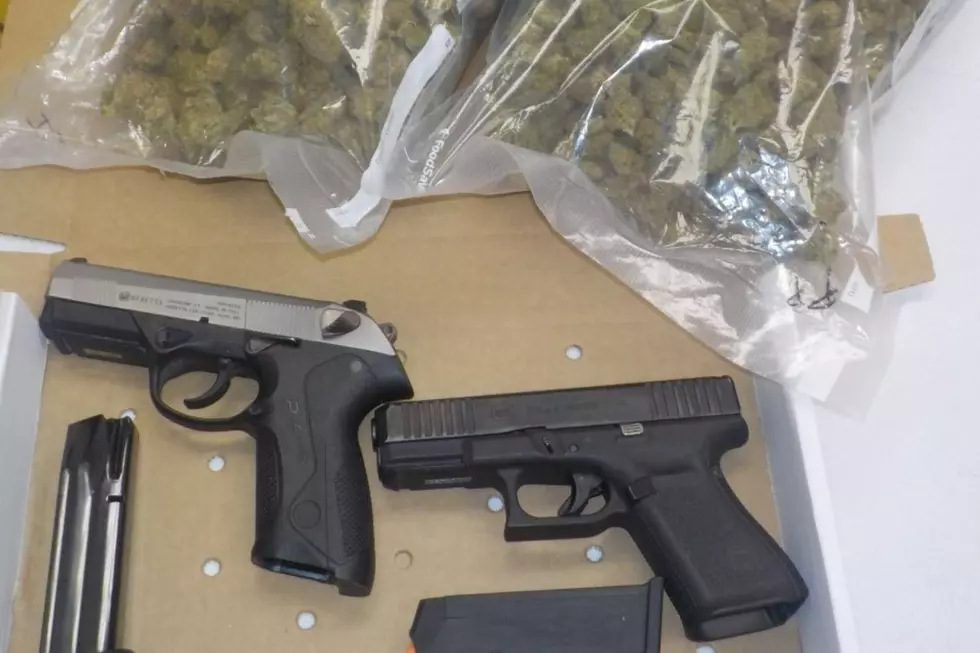 Louisiana Woman Calls Police… On Her Drug Customer
New Iberia Police Dept- via Facebook
A New Iberia woman who was selling drugs called police on one of her customers who pointed a gun at her.  So she called the police... you can't make this up... she was selling drugs, and she called... the police...  Did she think they were going to back her up?  That they would say..."You poor thing... he really shouldn't have done that..."
Over the weekend, New Iberia police responded to a call about someone reportedly having a gun pointed at them.  When police arrived on scene, they spoke with the alleged victim who reported that when she arrived at the complex a man pulled a firearm out on her and then she told them that he had illegal narcotics inside his apartment.
Upon further investigation inside the suspects apartment,  police said they found two pounds of suspected marijuana and multiple firearms.  Police then discovered that the alleged victim had actually delivered the suspected narcotics to the apartment.
Dana Bennett, 47 of Jeanerette was booked into the Iberia Parish Jail on the charge of possession with intent to distribute a schedule I CDS.
25 year old Akeem Williams was also arrested and booked into the Iberia Parish Jail on the charges of possession with intent to distribute, 2 counts of possession of a firearm by a convicted felon, possession of a firearm in the presence of a CDS, illegal possession of stolen firearm, and obstruction of justice.
Moral of this story would seem to be that when you're selling massive amounts of illegal drugs, it's probably best to keep the police out of it.
Caddo Correctional Center Weekend Bookings 6/3/22-6/5/22
The following mugshots are those who were booked to the Caddo Correctional Center through the dates of, 6/3/22-6/5/22. Some of these inmates have already been released. Some inmates have yet to go to trial for their alleged crimes, and are considered innocent until proven guilty.
Children & Teens Shot In Shreveport Since The Start Of 2021
More From News Radio 710 KEEL