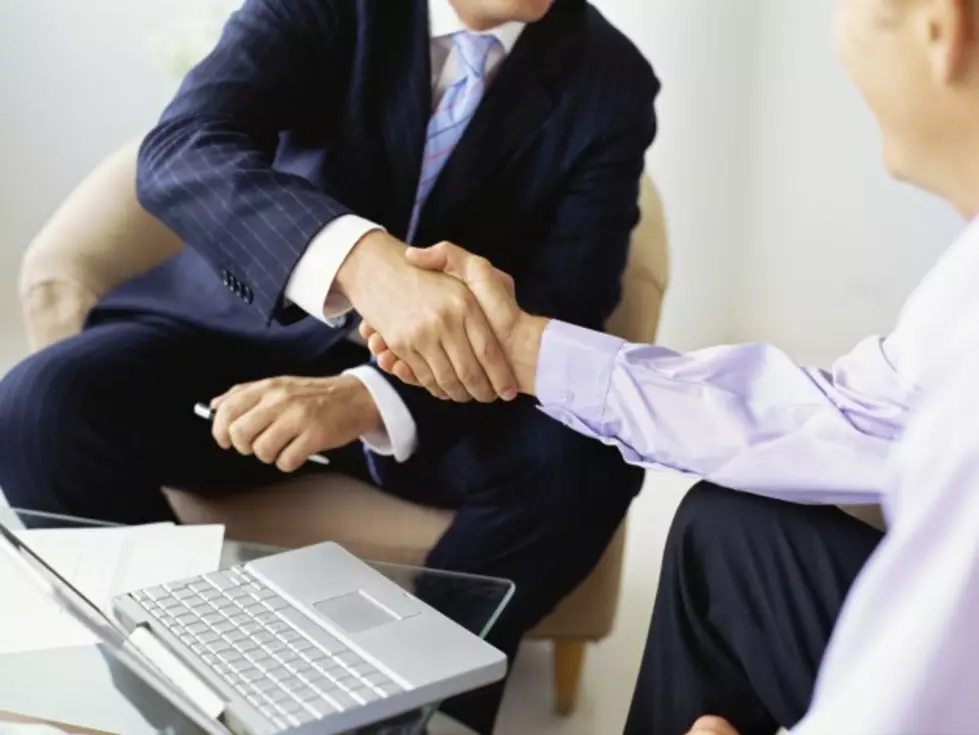 Louisiana Job Connection Launches This Summer
Photo: George Doyle
A new, free website from Louisiana Economic Development is designed to match Louisiana employers with qualified job-seekers.
Department officials say the process of filling jobs requiring specific skills often is slow as both employers and prospective employees struggle to find matches, resulting in lost economic activity, reduced productivity and lower sales for small businesses. Louisiana Job Connection aims to speed up the job/applicant search process for both employers and prospective employees, saving time and money, reducing unemployment, increasing productivity and expanding sales for small businesses.
"With tens of thousands of new jobs on the way in Louisiana from business expansions and relocations, meeting the new and increased talent demands of Louisiana employers is of paramount importance. Louisiana Job Connection will be a valuable resource for Louisiana employers to help them quickly locate talented, qualified applicants," Governor Bobby Jindal said in an LED news release. "Our state recently hit a record for the number of people working, and this new tool will not only continue to help Louisiana job seekers find good jobs, it will also provide new opportunities for former residents to find good opportunities right here in Louisiana."
Louisiana Job Connection is designed to address the needs of employers with innovative job posting-and-matching functionality and an intuitive, easy-to-use interface. Originally designed for LED FastStart® clients, the website will be available to all employers with a Louisiana tax ID.
"Louisiana Job Connection has the potential to be a game changer for our state. As our economy grows and diversifies, employers need to be able to quickly identify and recruit the right talent," said LED Secretary Stephen Moret. "LED FastStart's experience working with leading companies in a wide range of industries informed the functionality and design of Louisiana Job Connection, and we believe that it can be an asset for every company doing business in Louisiana."
Here are the capabilities Louisiana Job Connection offers to employers:
Advanced Matching Algorithm: Employers will only see profiles of job seekers that meet the skills requirements of each job posting. Recruiters also have the capability to adjust the threshold match percentage to quickly broaden or narrow their search based on profiles in the system. The matching functionality also limits the number of applicants to only those that meet the threshold match - allowing employers to identify the right talent quickly.
Multiple Recruiter Functionality: Company profiles can be set up to include multiple recruiters to enable increased accessibility and productivity.
Job Posting Flexibility: Users can either post jobs manually on the site or choose to scrape them from another site where they already post jobs.
Custom Company Landing Pages: Companies will have the ability to create a custom landing page using drag-and-drop functionality. This allows each company to tailor their messaging to meet talent recruitment needs.
Robust Communication Tools: Employers will have the ability to bulk-message applicants or send messages to particular job seekers based on match results.
Louisiana Job Connection will be marketed to in-state job seekers, Louisiana "expats" (people who left Louisiana years ago who now want to come home) and individuals in high-demand sectors via targeted in-state and out-of-state marketing campaigns.
For job-seekers, Louisiana Job Connection offers these features:
Straightforward Interface: Job seekers will find Louisiana Job Connection's interface to be clean and straightforward. The system is designed to simplify profile setup by allowing users to manually enter content or scrape directly from their LinkedIn profile.
Custom Privacy Settings: Users can make their profile public, available only to companies with whom they match, or completely private.
Advanced Matching Algorithm: Job seekers will only be matched with opportunities that would utilize their unique skills and experience. This allows users to quickly identify and apply for opportunities that are the right fit.
Louisiana Job Connection is scheduled to fully launch to Louisiana employers on June 13 and to job-seekers on August 18. For more information, including an informational video as well as registration for informational webinars and events for employers, visit the LJC website, or on its social media pages:
Facebook: Louisiana Job Connection
LinkedIn: Louisiana Job Connection
Twitter: @lajobconnection