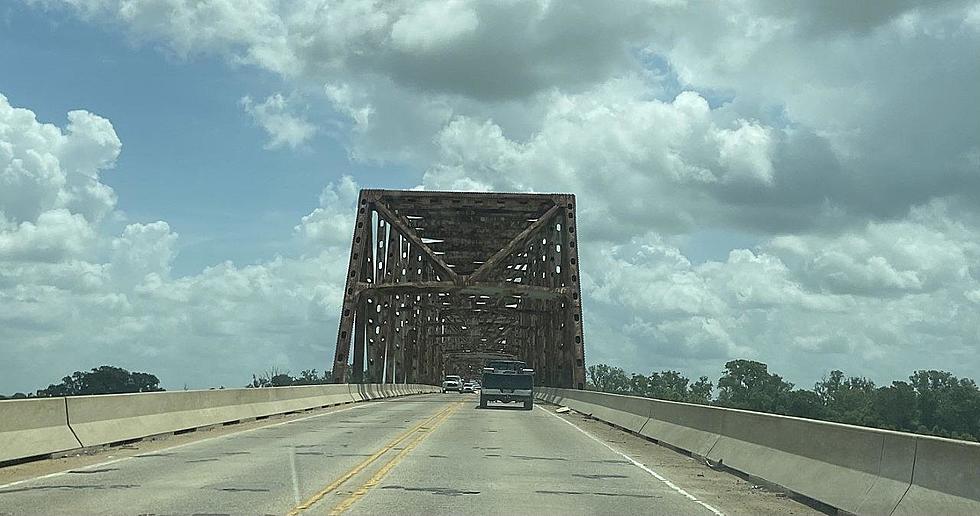 Did LSU Steal Jimmie Davis Bridge Money?
Erin McCarty
Shreveport and Bossier lawmakers are up in arms over a last minute budget change that could impact the plan to build a new Jimmie Davis Bridge in the southern part of the cities.
Much of the money earmarked for the new Jimmie Davis Bridge was pulled from the capitol outlay bill during the final hours of the legislative session. $140 million dollars for the new 4-laned bridge was scratched from the list of projects. Some claim this was payback for local lawmakers who voted against lifting the spending cap. State Representative Alan Seabaugh says "this contract has already been awarded and signed. The bridge is going to be built. This is nothing but a weak attempt to embarrass Dodie Horton. Nothing more."
https://publish.twitter.com/?query=https%3A%2F%2Ftwitter.com%2FTAPressly%2Fstatus%2F1667614723645362176&widget=Tweet
Seabaugh, Horton and Raymond Crews voted against raising the spending limit. The bridge is in Thomas Pressly's district. He voted to raise the spending limit and he's very disappointed with this decision. He tells KEEL News "we are trying to find a solution to the HB2 travesty."
State Senator Barrow Peacock tells KTBS "This really was a surprise to everybody involved, except for house leadership…and in all honesty, it was not found. A day later, after the session was over because of the complicated method that comforts reports or especially on a bill like a capital outlay bill. What they removed was part of the future funding out the P5 funding for capital outlay. The hopes that I would hope is that this can be restored sometime soon later, later this year, or the beginning of next year. But the scary thing is we want to make sure that it does not derail the project from moving forward," Peacock said.
The James Construction Company has already been awarded this contract which totals $361 million. It's a design build project and work has already started on the design end of building a new 4-landed bridge and converting the old bridge into a linear park.
What Does this Have to Do With LSU?
Well you can dig into this a bit. But during the final hours of the session, the conference committee added $100 million dollars to the list of projects. This money will be for renovations to the PMAC (Pete Maravich Assembly Center). Another $152 million is included for an LSU library in Baton Rouge. Some of the funding for the PMAC will come from fees paid to the athletic department.
Much of the money for the library is in the priority 5 category which could mean delays in actually getting the dollars.
LSU Women's Basketball Coach Kim Mulkey called for a complete overhaul
Louisiana House Salaries
Here's how much money each member of the Louisiana House made in 2022.
Louisiana Senate Salaries
Here is how much each Senator in Louisiana made in 2022.
More From News Radio 710 KEEL