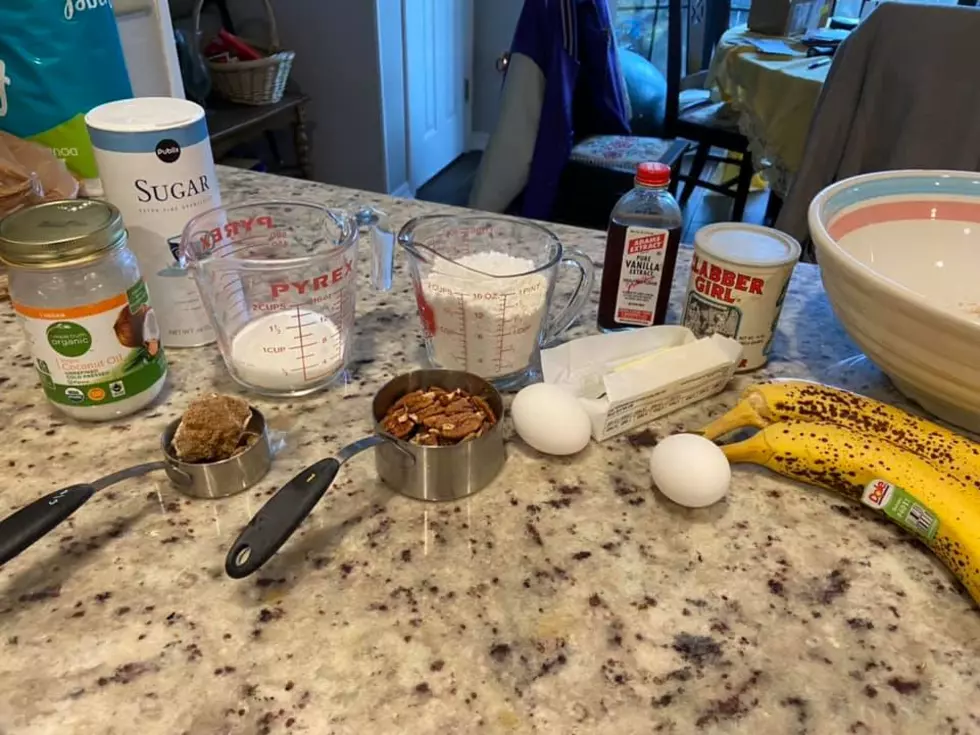 How to Beat the Corona Blues
TSM
Erin's Banana Nut Muffins
Each day, I'm looking for new ways to deal with this Coronavirus funk I'm in. It seems like we are living in a bad movie or nightmare. But I have been trying new things to lift up my spirits and have a little fun.
I've tried art (lots of work to do on that front). I've been watching operas and Broadway shows. I'm also catching up on some shows I've heard good things about. I'm reading a lot more.
Today, I stepped into the kitchen and realized we have too many bananas. I started wondering what I could do with them. I am still on a limited diet, so banana pudding was not an option. And quite frankly, that's too easy. I dug through my kitchen and found I had everything I needed to make banana nut bread. But I decided to make muffins instead of a loaf of bread.
Here's the recipe I used: (my adjustments are in parenthesis)
Ingredients
Instructions
Preheat oven to 325 degrees. Grease light colored loaf pan (8 1/2" x 4 1/2" x 2 3/4" high) with non-stick cooking spray and set aside.

In a large bowl, mix oil, butter, and sugar until well combined. Stir in eggs, vanilla, and banana until smooth.

Gently stir in dry ingredients and buttermilk until a uniform batter has formed. Scrape sides to ensure no lumps are present. Stir in 1/2 cup walnuts. Pour into prepared pan and top with remaining 1/4 cup chopped nuts.
Bake for 50 to 60 minutes in the lower half of the oven or until completely baked. Remove from oven and cool at least 15 minutes before removing from pan. Slice and serve.
I really wish you could smell my house. The aroma of banana nut bread is amazing. This little project sure did make me smile. While the muffins are not on my diet, I ate 2 of them and saved the rest for my son. I gave some away to friends.
They really taste delicious. Not a bad way to beat the Corona Blues for today.
My best advice to you if you're feeling down or depressed: try something new. Step out of your comfort zone and challenge yourself. It's so rewarding when it works. It even feels good when it's a dismal failure (my art), but it's so much fun to do new things and it really can lift your spirits.
More From News Radio 710 KEEL