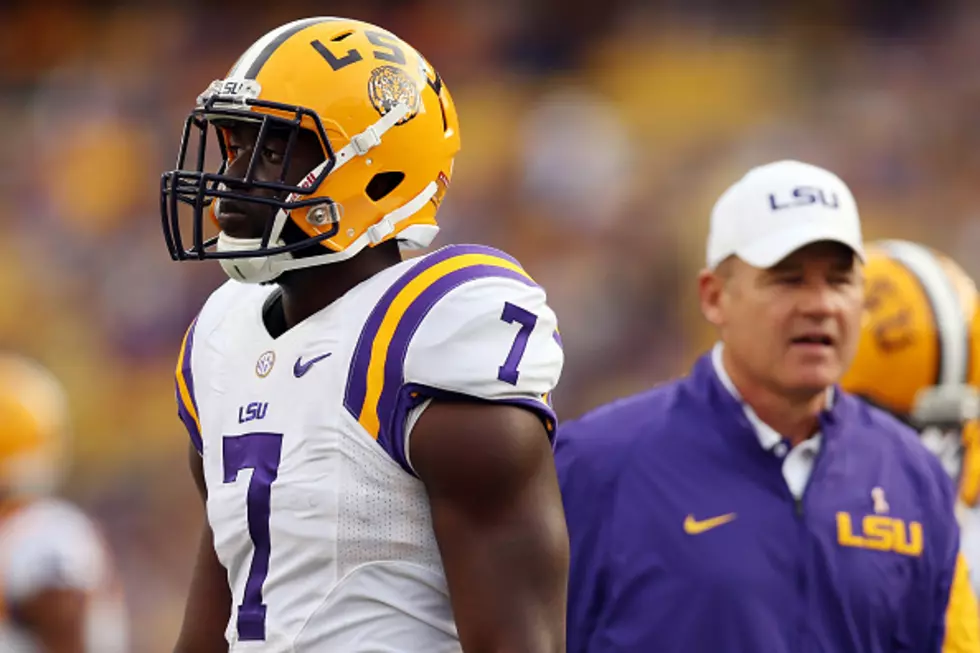 Here's Why Alabama Fans Think the Tide Will Beat LSU
Chris Graythen
The LSU game against Alabama Saturday night is billed as the biggest football game of the year, so far. The game in Tuscaloosa pits  #2 vs. #4. 
I found this report from our sister station (Tide 99)  about the keys to the game to bring home a Crimson Tide win.
Writer Ryan McMunn has this to say about the matchup:
It seems like special teams are often ignored when it comes to a huge match-up like this, but they'll play a large part in this game, and if Alabama wants to win, they can't afford sub-par play from their specialists.

Now, it's important to note that this isn't exclusively punting and/or kicking. Punter J.K. Scott is a rare talent, so you half expect him to have an outstanding day, and Adam Griffith is back to kicking confidently, but the Tide absolutely can't play less than stellar on kick/punt coverage, with LSU only averaging 18.27 yards/return on kickoffs, the 18th worst in the country. If the Tigers are able to rail off a couple big kick returns, it'll give their ground and pound offense even less field to eat up with outstanding back Leonard Fournette.
I do agree special teams will have a major impact on this high profile game and I hope the Tigers have worked out some of the problems we have had.
McMunn goes on to point out in his piece that the Crimson Tide are looking to win their fifth in a row against the Bayou Bengals, and hoping to stay in contention to win the SEC West. However, a loss for Alabama will knock them out of both the race for the West and the College Football Playoff. So what must they do in this game to make sure this doesn't happen? Here is his analysis:
1. kick/punt returns. The Tide average 9.31 per punt return, which isn't great, but isn't terrible, placing them at 54th in the nation in that category. If they can manage a couple good punt returns, that'll first mean that the defense was able to hold the LSU offense to a short gain on that possession, but will significantly shorten the field for an offense that seems like they're beginning to find an identity behind the legs of "El Tractorcito," Derrick Henry.
2. Offensive play calling. "Offensive coordinator Lane Kiffin is a proven offensive genius, and he likes to give defenses as many different looks as possible throughout the game. However, this sometimes puts the offense in precarious situations, especially when things seem to be clicking and firing off on all cylinders."
3. The secondary. "one of the most important battles to watch Saturday night is how the Tide secondary matches up with the Tiger receivers.Alabama has the best pass rating defense in the conference and LSU is the worst passing team in the SEC. How is this an important part of this game?" But for those who may be asking this, you may not be aware of the Tigers' success throwing the ball over the past three games."
You can hear the game on 1130 The Tiger or watch the game beginning at 7PM on CBS.
More From News Radio 710 KEEL