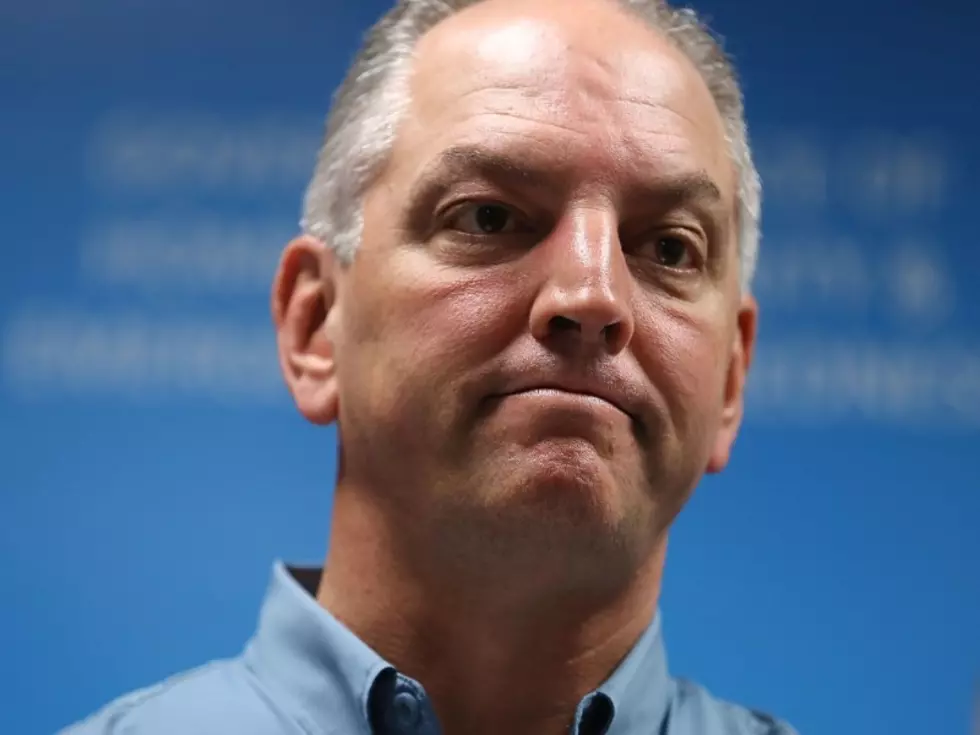 Edwards Following 'White House' Advice for Recent Mandates [VIDEO]
getty images
Matthew Block, Executive Counsel for Louisiana Governor John Bel Edwards, talks about the legalities of the recent Coronavirus mandates and why challenges made by Attorney General Jeff Landry are illegitimate.
After saying he was urged by Republican lawmakers, Landry issued a nine page opinion saying that the three major points of Governor Edward's recent mandate announcement - the mask mandate, the closing of bars and a 50-person limit on gatherings are, according to the Attorney general, "likely unconstitutional and unenforceable."
Block points out that the AG's opinion of the Edwards' mandate, as he sees it, contradicts a previous position. "The Attorney General disagrees with his own opinion," Block begins, " Because if you look back at a (previous) press conference...he said the exact opposite. He said he believed the Governor's orders, which at that point in time were significantly more restrictive than the current orders, were Constitutional and advisable. Now he's changed his opinion. I'm not sure why. You'd have to ask him."
Block adds that the Governor's recent, more restrictive mandates, are based on numbers from across the country, not only in the state. "What we saw - not just in Louisiana, but across the South - is some time around Memorial Day weekend...it was a seeding of the Coronavirus all over again."
And Block emphasizes that the idea of mandatory testing or vaccinating has never been discussed. "Frankly, it's not something we've considered...I think what the Governor has hoped from the very beginning is that people follow the advice of the White House, the CDC and the public health experts. These measures were not taken without careful consideration, knowing that they work and knowing they will slow down the spread and keep people healthier."
CHECK IT OUT: How To Unlock Your iPhone With Your Voice
More From News Radio 710 KEEL