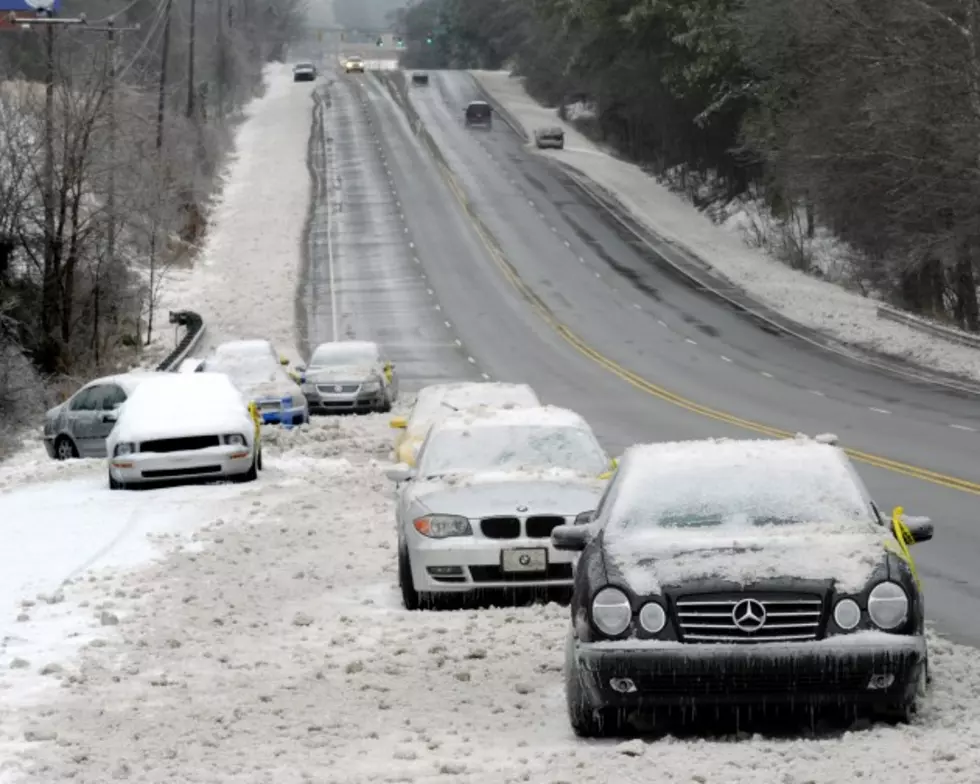 Danger of Road Salt on Cars
Sara D. Davis/Getty
It's drier and much warmer today after Shreveport-Bossier spent a couple days under a layer of ice.  And to keep roads safe, Louisiana Department of Transportation and Development (DOTD) workers used salt to melt ice.
"That salt is very corrosive for the car," Broadmoor Garage President Scotty Osborne explained to 710 KEEL.  "I recommend everybody after this ice to try to wash their car and rinse up underneath it the best they can."
Salt bounces on road surfaces and can get up underneath a car.  Cars in northern cities tend to have more issues with rust and related problems because of all the salt used on their roadway.
"What you see prevalently is brake lines, metal brake lines, fuel lines seem to be the first thing that corrodes or eats up and then you lose brake power and fuel pressure," elaborated Osborne.
While noting the damage salt can do, Osborne acknowledged that salt helps keep drivers safe, "I know that it is a necessary evil to keep people from getting hurt, but it is very detrimental to automobiles."
More From News Radio 710 KEEL