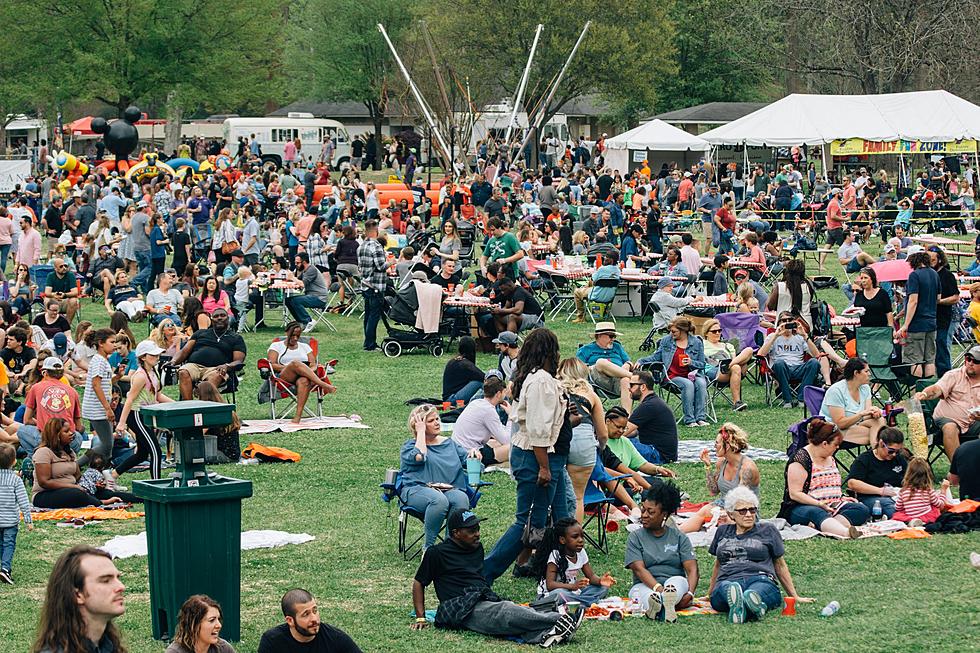 Should It Be OK to Charge Fee to Attend Festival in Shreveport Park?
Crawfest
The Crawfest at Betty Virginia Park is this weekend in Shreveport. Thousands of folks are expected to flock to the park in South Highlands to enjoy live music, food and fellowship.
There is no doubt this is a very cool event. A festival in a park is a special event. Bringing your chairs and relaxing listening to live music while your children play in a safe environment is a spectacular way to enjoy a weekend.
But things are different this year at Crawfest. The organizers are charging an admission fee. It's the first time they have done that. It's $7 in advance and $10 dollars at the gate. Am I crazy to ask if this is ok? Something just rubs me wrong about charging for an event in a public park. It's never been done before in Shreveport. I know it's done in other cities. But I wonder if we are setting a precedent for future events to begin charging an admission in a city park.
I did reach out to city leaders to ask about this change. I was told Shreveport residents are always clamoring for new fun events and this is a way to bring that to our community. Private groups step up to put on events and the city is not in a position to fund the event, but Shreveport can offer the venue and some basic SPAR help as a way to get these special events.
What Is the Cost to Put on This Festival?
The budget will easily top the $100,000 mark, but we were not given the exact budget amount. The organizers of Crawfest are not paying to rent the park. But they are paying for everything else. That includes the stages, the security, the bands, etc. The city is putting up tables, chairs and barricades. Crawfest is also paying to have a free shuttle run from Mall St. Vincent to address the concerns about parking at Betty Virginia.
The festival is free for children 12 and under. 15 food vendors will be at the park serving crawfish and much more. Vendors will not accept cash. But you can get a concession card at the gate.
KEEL News has learned the entire park will not be blocked off. The festival is using a large section of the park, but there are two areas that will not be in use for the festival and will not be gated.
What Are the Hours for Crawfest?
Friday 3-8:30pm
Saturday 11am-8:30pm
Sunday noon-7pm
Crawfest organizers also tell us they are taking a huge risk with this event. If the weather is bad, they could lose tens of thousands of dollars.
How Much Are Crawfish in Shreveport?
Crawfish season is already here and folks have been snapping up the mudbugs. We checked on the prices for you.
Highest Gas Taxes By State in the U.S.
Here are the top 10 states for gas taxes.
More From News Radio 710 KEEL