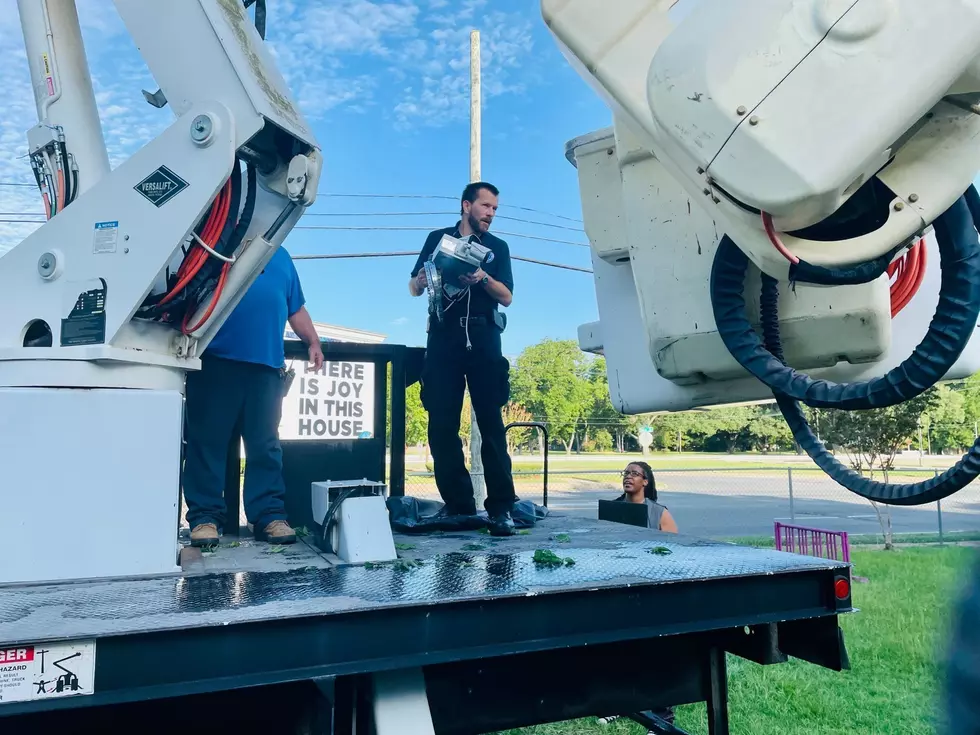 Shreveport Installs More Cameras to Fight Crime
City of Shreveport
More cameras have been installed in Shreveport to help give police officers another tool to fight crime. The latest cameras installed have gone up at AC Steere Park in east Shreveport.
Mayor Adrian Perkins says "the Real Time Crime Center is continuing its mission of keeping our city safe with the addition of new cameras at AC Steere Park. These cameras are just one part of the ongoing efforts of the RTCC."
Shreveport has 90 of these pole cameras ready to go up around the city. 6 of these cameras have already been installed. 3 have been installed on Texas Street in downtown Shreveport and 3 have been installed at the boat launch near Ford Park.
The primary goal of the RTCC "is to provide a law enforcement agency with the ability to capitalize on a wide and expanding range of technologies for efficient and effective policing. Such efforts may allow law enforcement officers to respond quickly, or even immediately, to crimes in progress or to those that recently occurred."
Click here if you would like to find out about linking your camera to the RTCC.
What Are the Worst Intersections in Shreveport?
Here are the most likely places to crash in Shreveport
What Are the Worst Intersections in Bossier City?
These are the places you are most likely to be in an accident in Bossier.
More From News Radio 710 KEEL