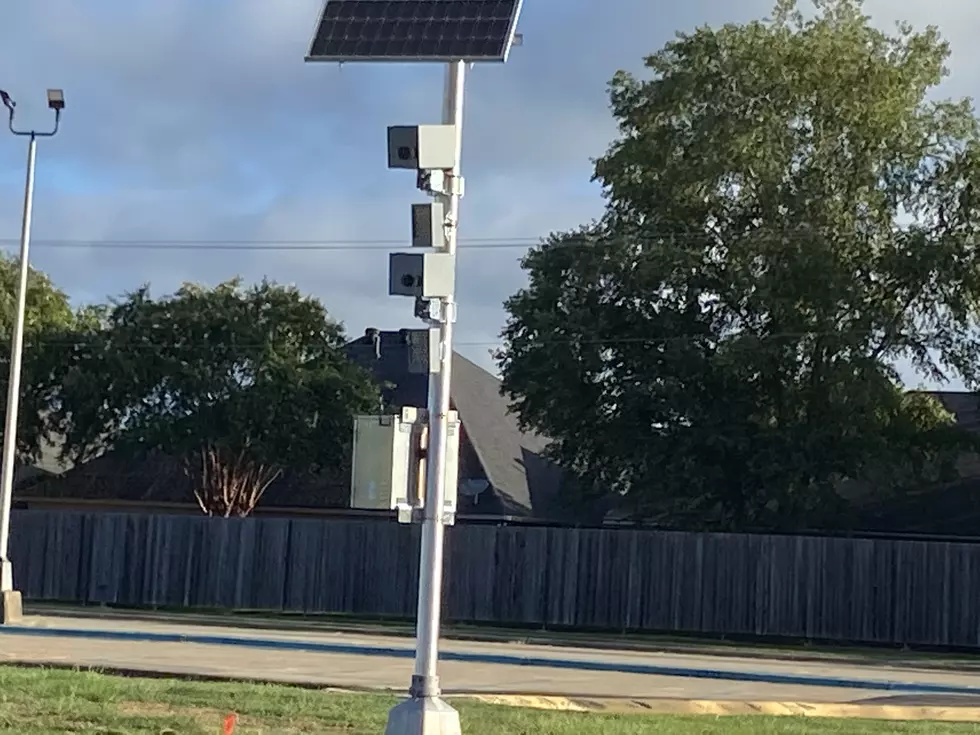 New School Zone Cameras Now Active
Erin McCarty/TSM
School safety, and the safety of our children is first and foremost on our minds these days.  And one way to protect children is to make sure drivers obey the speed laws in school zones. I live in a school zone, and I've seen people pass other drivers who are slowing down. Police can't monitor all school zones, so that's where Blue Line Solutions comes in.
The City of Shreveport has entered a contract with them to install cameras in all school zones to monitor traffic. The program will be implemented in phases, with cameras being installed at10 schools during the first phase.
Phase 1
Southwood
Captain Shreve
Caddo Heights
Southern Hills
Westwood Elementary
Creswell Elementary (Highland Avenue side)
Green Oaks
Atkins Elementary
Caddo Magnet High School
Woodlawn High School
There will be a 30 day grace period as this program begins. Which means for the first month of the program, drivers caught speeding will get a warning.
Phase 2
Phase 2 is scheduled to include:
Linwood Elementary School
Calvary Baptist Academy
Creswell Elementary (Creswell Avenue side)
Summerfield Elementary
Caddo Career and Technology Center
AMI Kids Lakeshore Middle School
Fairfield Elementary
Riverside Elementary
Claiborne Fundamental Elementary
Booker T. Washington High
True Blue Solutions' system doesn't use radar to track speed, but rather the single beam LIDAR system.  From True Blue's website:
Our TrueBlue photo speed enforcement system features cutting-edge LIDAR, not radar, for speed measurement. LIDAR is much more defendable in court than radar – especially with automated enforcement – because it uses a single laser beam to capture speeds of vehicles. Other companies rely on radar, which emits a Doppler beam, records multiple vehicles at once, then attempts to identify and determine the speed of each. With TrueBlue, LIDAR pinpoints the speed of only one vehicle at a time, so we can prove that the vehicle captured was the only vehicle in question.
Blue Line provides all the equipment and surveillance, as well as all collections of fines. The company retains a portion of each fine. Motorists caught speeding in a school zone will receive a ticket through the mail.  The plan is for all schools in the city to have the camera system in place.
Top 10 High Schools in Louisiana
There are some new schools to make the list.
What States Have the Worst Roads
Where does Louisiana fall on the list of shabby roads?
More From News Radio 710 KEEL