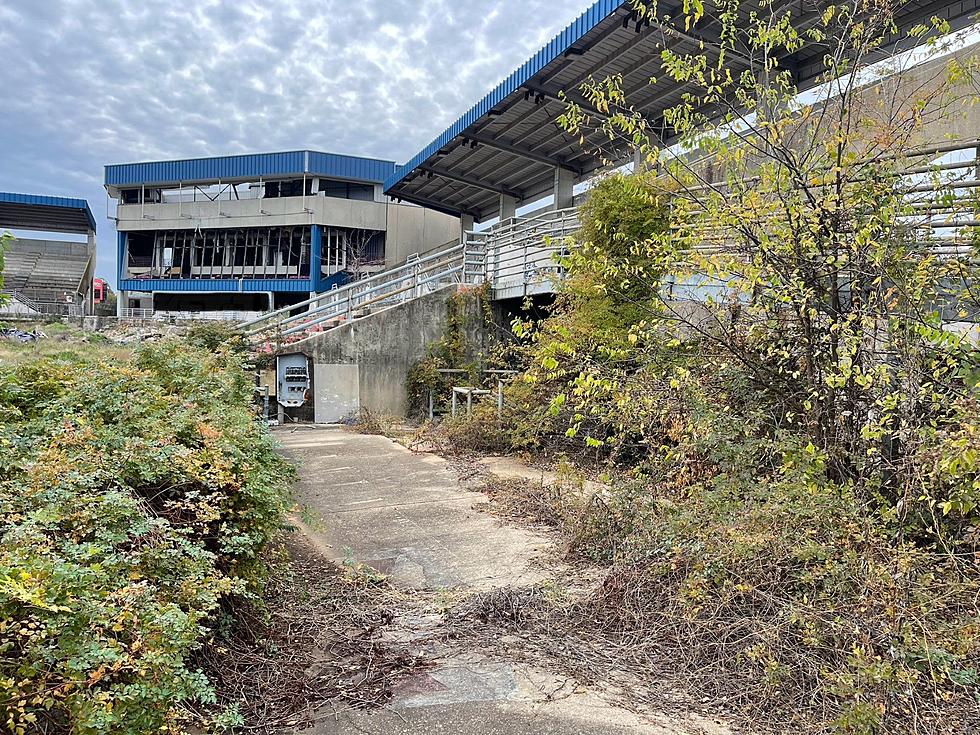 A Last, Sad Look at Shreveport's Fairgrounds Field
Mike Martindale
Fairgrounds Field was once an exciting, vibrant addition to our community.  She opened in 1986 as the shining new 4200 seat home of the Shreveport Captains.  The Captains had previously played at the old Spar Stadium.  Our friends, Mike & Mark Mangum of Twin Blends, History Hunters, visited Spar Stadium a few years ago and created the video below.
Full confession.... the condition of Fairgrounds Field for me personally is sad because I used to work there.  Like many long-time Shreveporters, I spent a lot of time at Fairgrounds Field.  I was the PA Announcer for the Shreveport Captains for a few years during the Taylor Moore era.  In fact, the video below brought back some amazing memories.
But it isn't all bad news for baseball fans in Shreveport.  Texas based Rev Entertainment came to Shreveport last year to propose taking over the running of a new stadium and entertainment complex on the fairgrounds site.  Rev Entertainment is the company that manages Globe Life Field, the facility for the World Series Champions, the Texas Rangers, as well as managing Choctaw Stadium in Arlington.  According to the Rev Entertainment website:
REV Entertainment has announced a partnership with the City of Shreveport to bring baseball back to Shreveport. This includes new development in the Shreveport Fairgrounds area, including a ballpark to serve as the home for an independent baseball team. Together with the City of Shreveport, REV is developing a master plan for the area, including the future site of the ballpark. 

The development of this project is being done in collaboration with The State Fair of Louisiana, Independence Bowl, the Louisiana State Exhibit Museum, the Shreveport Mudbugs, and the Queensborough Neighborhood Association. 
The sports management division of REV Entertainment is responsible for overseeing and managing all business operations for partner sports affiliates, including the Arlington Renegades, the Down East Wood Ducks, and the Hickory Crawdads. The company is intimately involved in all day-to-day operations of our partner organizations, including ticket sales, operations, sponsorship, and marketing services. REV Entertainment provides a variety of tools to help our partner affiliates scale, market, and grow their brand and revenue. The unique partnership ultimately evolves each team's overall brand recognition, revenue, and net profitability.
Mayor Arceneaux told KEEL News on Thursday morning he feels Fairgrounds Field has gone past its useful life, and is no longer able to be revitalized or rehabbed  for any further usefulness.
Below is a last look at the ol' gal before the bulldozers take her down.
WARNING: Under no circumstances should you enter this property. By doing so you risk bodily harm and/or prosecution for trespassing on private property.
A Last, Sad Look into Shreveport's Fairgrounds Field
Gallery Credit: Mike Martindale
Texas Rangers Win 2023 ALCS
Gallery Credit: Getty Images
More From News Radio 710 KEEL