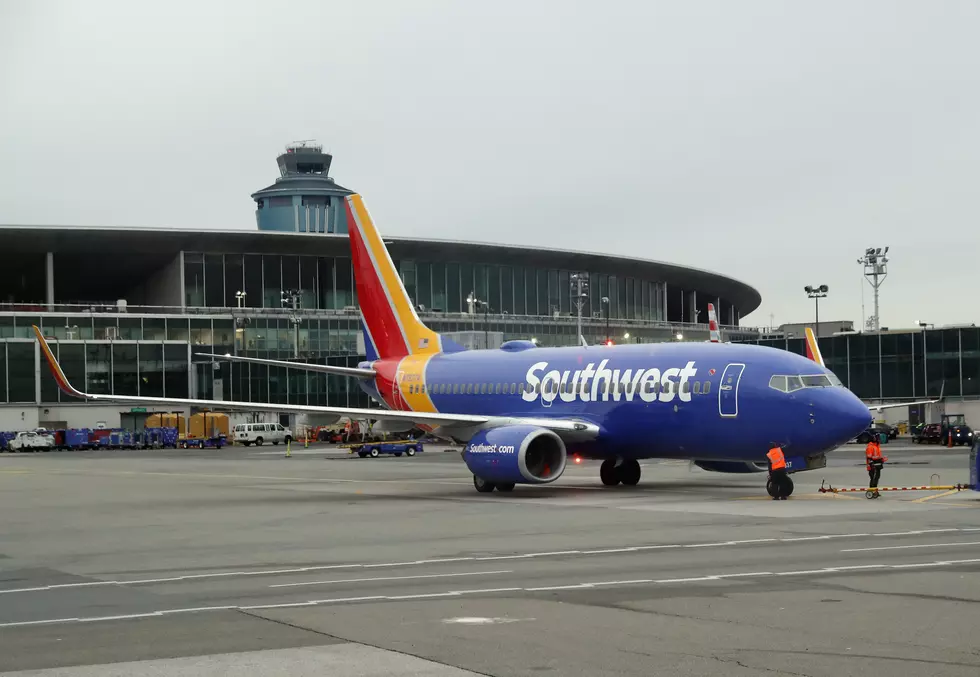 Texas Family Stranded By Southwest Paid Thousands To Get Home
Bruce Bennett / Getty Images
By now you have heard about the critical meltdowns that Southwest Airlines caused during the busy holiday travel season. Canceling thousands of flights every day, and leaving helpless passengers completely stranded with no plan, and no help from Southwest. The people who were lucky enough to make it home, likely did so without some of their belongings.
As of right now, roughly a week after this fiasco started, Southwest is still struggling.
For one family in Texas, just to get home safely, they had to spend thousands of dollars...in addition to the costs of their originally purchased flights.
WFAA in Dallas spoke to Conor Kerrigan and his family about their experiences being stranded by Southwest during the holidays. The family was set to fly nonstop from Dallas to Chicago, but their flight was suddenly changed to a connecting flight from Dallas to Baltimore, then onto Chicago. But when the family landed in Baltimore, the flights to Chicago were canceled...so were the flights back to Dallas. Meaning the family was flown by Southwest to Baltimore (where they didn't intend to go) and left them there without any way to get them to their destination or home.
Conor Kerrigan said at that point, it cost him thousands of dollars to get his family home...without help from Southwest. Here's the breakdown he provided to WFAA:
"A hotel room in D.C., he said, cost him $90.09.
Then his family booked another flight with another airline out of another airport to get home to North Texas.
Those flights, he told WFAA, cost $1,747.80.
Those flights were connected through Memphis, where his family also got stuck Tuesday. Because their flight to Memphis was delayed out of Baltimore, Kerrigan said his family missed their connecting flight from Memphis to Dallas.
So they decided to drive from Tennessee back to Texas.
All that transportation -- including an Uber ride, a rental car and gas -- cost $230.96.
Along the way, the family had to eat, too.
Their combined food cost, Kerrigan said, was $199.32."
Southwest did not pay for these items, the family did. Southwest had not even refunded any part of the Kerrigan's original flights as of this interview. The Kerrigan family also points out that none of these costs include the luggage and personal belongings they don't have back...and don't know when (or if) they will get back.
Maria Kerrigan told WFAA that the worst thing they want back is something Southwest can't even refund, the time with family they missed this holiday season.
The 14 Most Notorious Serial Killers In Texas History
Top 10 Performing Airports for On-Time Arrivals in Louisiana and Texas
Several airports in the Arklatex are among the best performing in Louisiana and Texas.
More From News Radio 710 KEEL