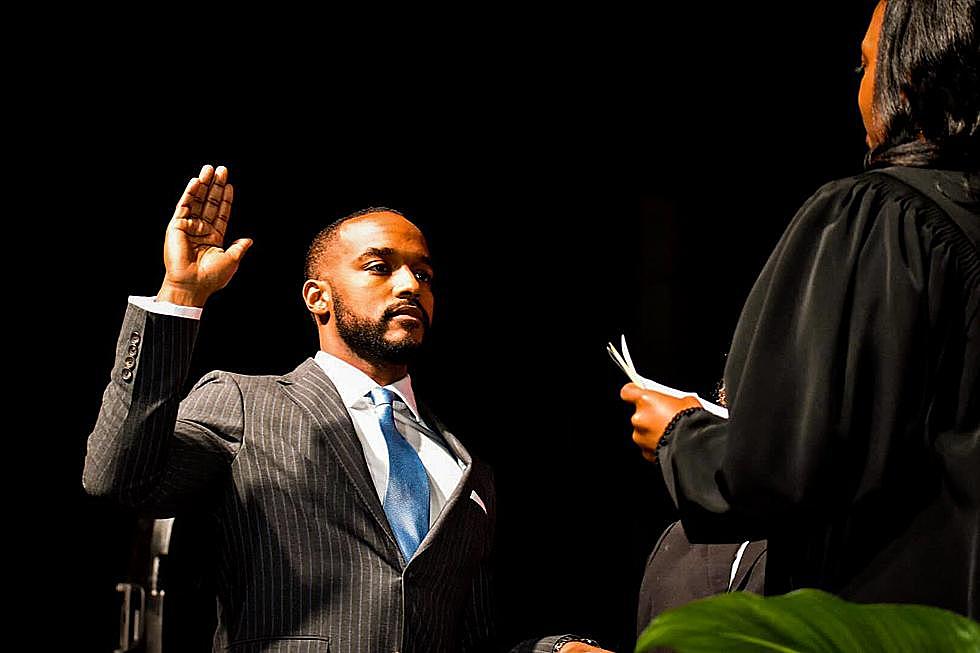 What Should Shreveport Mayor Do in His 4th Year in Office?
ee
Shreveport Mayor Adrian Perkins is entering his fourth year in office. Some say this could be his final year. He has already announced he's running for re-election. But will voters give him another term?
It depends on who you ask to find out the answer to that question. This is a look back on his first three years in office and my opinion about what he should do in this fourth year.
What Went Wrong for Perkins from the Start?
Perkins left a bad taste in people's mouths when he changed the city's insurance carriers right as he took office. This move actually cost the city money and lowered our coverage. He admitted "I stubbed my toe" on that one.
We do have to take into account Perkins has no political experience. He's never been on a city council or run a city. I'm sure it took some time getting used to the slow pace of government. You have to solicit bids for goods and services. You have to follow the process. Many gave him the benefit of the doubt and kept a close eye on what he was doing.
Does Perkins Really Want to Be Mayor?
Perkins also rubbed people the wrong way when he decided to run for United States Senate against incumbent Bill Cassidy in 2020. This effort took Perkins out of Shreveport for many campaign events in south Louisiana where he lacked name recognition. Some will argue the Democratic Party leaders urged him to make the run to get his name out there and set the stage for future statewide campaigns. The jury is still out on that. But many Shreveporters were not happy with the mayor for leaving our city without daily leadership during such a troubled time with violence crime numbers skyrocketing.
Did Perkins Disrespect the President?
Perkins also stepped in a hornet's nest when he decided not the provide help for traffic control and security for President Donald Trump's rally at the CenturyLink Center in November of 2019. The city had been involved in the planning meetings and were set to help. Even the Shreveport Fire Department bomb squad was planning to be used. But that changed just before the visit. Perkins issued this statement at the time:
Please understand that the President is not coming to Shreveport. His campaign is flying into Barksdale Air Force Base and the rally will be held at the CenturyLink Center in Bossier City. While the City of Shreveport is constrained by city ordinances that prohibit city property from being used for political purposes, the city is providing first responders and intends to follow all local, state and federal laws as it relates to this matter.
But the Shreveport bomb squad was sent to a Trump rally in Monroe a week prior to this event. You have to wonder if President Joe Biden was coming to the Brookshire Grocery Arena, would Perkins make the same decision? Some will tell you this decision killed the bond proposals that were on the ballot just a couple of days after this event.
Has Perkins Kept His Campaign Promises?
During his campaign for the job, he promised to hire the best and brightest Economic Development person he could and he pledged to send that person out to sell our city to corporate American. He hired Brandon Fail. Not much was accomplished on the Economic Development front. We did land the Amazon Fulfillment Center, but I am told that has been in the works through the state for many years. But we can give Perkins a little credit for that. Fail was replaced in April of this year by Drew Mouton. He has pledged to make significant changes to bring in jobs and grow the tax base.
What Should Perkins Do in 2022?
He did get a small victory with the passage of the bond proposal for the police and fire departments. He should put the high-speed press on this to get a new police station built as soon as possible. The $27 million budgeted for this will not go far during these inflationary times, but he should do his best.
Perkins should also work to be a more aggressive leader. He should be the one pushing for a pay raise for city workers. He should include these proposals in his budget and find the money to pay for the increases. This should not be left up to the City Council.
The Mayor should also do everything he can to build trust in government. That has been one of his biggest problems and he does not seem to want to address it. Many Shreveport residents think he is doing what's best for his inner circle before he thinks about the city. Only he can change this by being transparent and completely above board about what he is doing.
I would also like to see the Mayor help address the divisiveness in our city. Start with the Council and work down into the neighborhoods. We are a divided city and that problem continues to get worse. But I really don't know how you do that. He might need to reach out to experts in this field to try to get the ball rolling on this one. He won't be able to get this done in one year, but he could start.
Again, these are my opinions and I want to see our community prosper. I have lived in Shreveport for more than 30 years and I love this city and wish success for all of our leaders.
How Much Do Teachers in Each Parish in Louisiana Make?
You might be surprised to learn the highest paid teachers in the state are in northwest Louisiana.
Playground Equipment that Has Been Canceled
Which Guests Have Made the Most Appearances on KEEL in 2021?
Doctors and local politicians lead our list of guests who have made the most appearances on KEEL during the year.
More From News Radio 710 KEEL