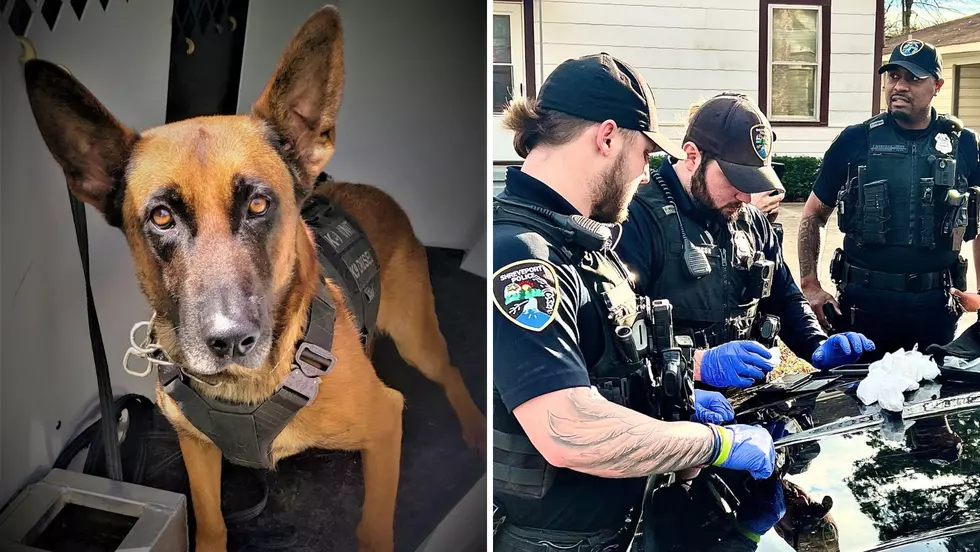 Shreveport Police K-9 Assists in Cocaine Bust
SPD/Canva
On January 12th, 2023, around 3:00 p.m., Shreveport Police patrol officers attempted to conduct a traffic stop in the Mooretown neighborhood. As patrol officers attempted to stop the vehicle a passenger fled on foot.
After a brief foot pursuit, the suspect was located by Shreveport Police K-9 "Diesel" hiding under a residence on Flora Street. The suspect identified as Pernell Summage was found to be in possession of large amounts of narcotics, including crack and powder cocaine, as well as Marijuana.
Summage was transported to a local area hospital for treatment of minor injuries sustained during the incident. Summage was charged with one count of Possession of Cocaine with intent to distribute and Possession of Marijuana with intent to distribute.
We want to thank our officers for their continued hard work and dedication to making Shreveport safe.
Due to the laws issued in reference to mugshot releases in the state of Louisiana, we are not permitted to release his mugshot.
The 7 Most Infamous Female Killers In Louisiana History
12 Kids Have Disappeared In Louisiana Since August 1st, 2022
Top 10 City of Shreveport Surplus Auction Items
The following items are but a few items available in the latest City of Shreveport Surplus Auction. The auction includes multiple vehicles ranging from automobiles, old ambulances, pickups and old police cars, to office furniture and supplies, orange road markers, fishing equipment, and golf clubs.
More From News Radio 710 KEEL