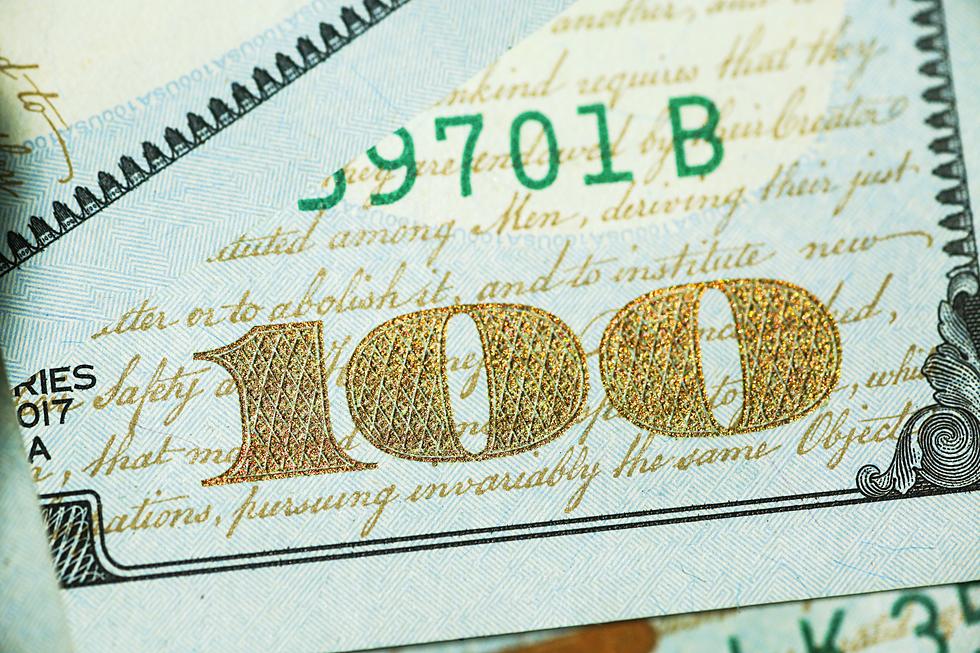 Can Louisiana Residents Still Dream About Winning Big in Powerball?
Girogio Trovato via Unsplash.com
SHREVEPORT, LA - I'm getting a little giddy about this now. There was no winner in the Powerball drawing on Wednesday night. The prize is now closing in on a Billion dollars!
The jackpot now climbs to $925 million dollars for Saturday night with a with a lump sum payout of $432 million.
This is the 9th largest lottery jackpot of all time and the 4th largest Powerball jackpot of all time.
Here's a list of the top 20 prizes from Powerball and Mega Millions:
1. $2.04 billion, Powerball was won by one ticket in California on November 8, 2022.
2. $1.586 billion Powerball January 13, 2016. There were 3 winning tickets for this prize. These tickets were purchased in Tennessee, Florida, and California. Each had the option to take a lump sum of $327.8 million.
3. $1.58 Billion Mega Millions was won in August of 2023. The winning ticket was purchased in Florida.
4. $1.537 billion Mega Millions October 2018. There was one winning ticket purchased in South Carolina. The ticket was sold at a KC Mart convenience store in the town of Simpsonville. This is the largest single-ticket jackpot in U.S. history.
5. $1.337 billion Mega Millions was won by one ticket in Illinois on July 29, 2022.
6. $1.35 billion Mega Millions was won by someone in the state of Maine. Cash option was $723.5 million.
7. $1.08 Billion Powerball was won by one ticket in California on July 19, 2023.
8. $1.05 billion Mega Millions was won by the Wolverine FLL Club of Oakland County, Michigan in January of 2021.
9. $925 Million Powerball is up for grabs on Saturday, September 30, 2023.
10. $768.4 million, Powerball won by a single ticket in Wisconsin on March 27, 2019. Cash: $477 million.
11. $758 million, Powerball won August 24, 2018, by Mavis Wanczyk of Massachusetts. She chose the lump sum payment of $480 million.
12. $754 Million Powerball was won in Washington on February 6, 2023.
13. $731 Million Powerball was won on January 20 by a ticket in Maryland.
14. $699 million, Powerball won on October 4, 2021 in California. The ticket was sold at an Albertson's grocery store.
15. $687.8 million, Powerball won Oct. 27, 2018. There were two winning tickets. One in Iowa and another in New York.
16. $656 million, Mega Millions, won March 30, 2012, by three tickets, sold in Maryland, Illinois and Kansas. Cash: $471 million
17. $648 million, Mega Millions, won Dec. 17, 2013, in Georgia and California. Cash: $347.6 million.
18. $630 Million Powerball Wednesday, January 5, 2022. Two winning tickets, one in California and one in Wisconsin will split the jackpot.
19. $590.5 million, Powerball, won May 18, 2013, in Florida. Cash: $370.9 million.
20. $587.5 million, Powerball, won Nov. 28, 2012, by two tickets, sold in Missouri and Arizona. Cash: $384.7 million.
Who Are the Highest Paid Employees at Shreveport City Hall?
More From News Radio 710 KEEL