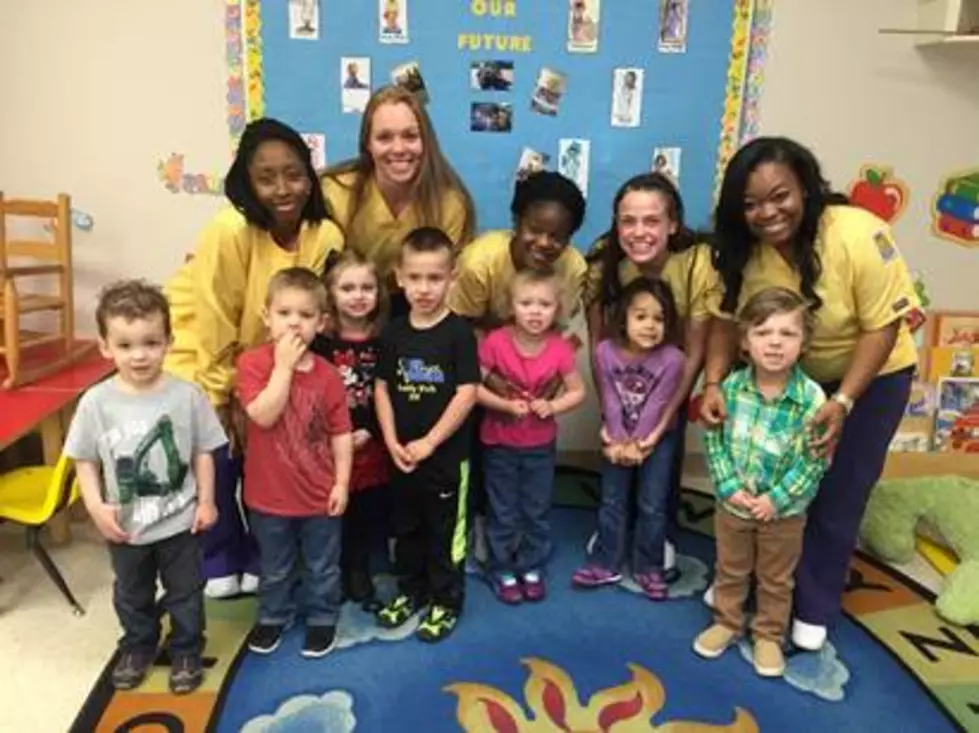 LSUS Nursing Students & Faculty Teach Children Healthy Habits
Photo courtesy of Brooke Rinaudo/LSUS
Nursing students and faculty at Louisiana State University-Shreveport have brought young children a fun program to teach them about healthy lifestyles.
Nursing Director and instructor in continuing education Monica Jones and her students visited the main campus of Bellaire Learning Center to show the 3- and 4-year-olds how important things like handwashing and healthy eating are.
"Mary Collier, director of the Learning Center, thought that it was an excellent idea to get the LSUS student nurses involved in community service," Jones said in a news release. "I loved the idea. It is very important that young children learn healthy habits. If they start when they are young, then these healthy habits will continue to follow them throughout their adulthood. There has been an increase in childhood obesity and diabetes. It is our hope that if we start educating now, it will decrease these statistics."
Jones said this community service is not only beneficial to the children and families involved at the center, but the experience is also beneficial to the nursing students as they grow in their knowledge of the occupation.
"As nurses, part of our job is to educate," Jones said. "Education is the first step in primary disease prevention. Opportunities like this give the nursing students the chance to interact and educate children on healthy lifestyles. Our nursing students have to be able to communicate with individuals across the lifespan and this gave them the opportunity to communicate with three- and four-year-olds."
More From News Radio 710 KEEL