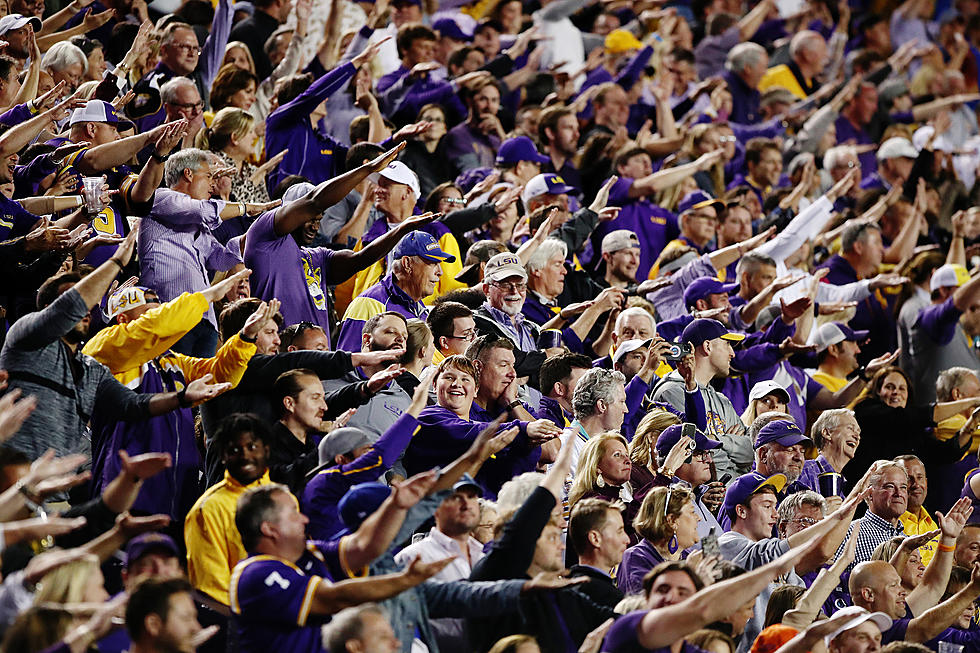 LSU Fans #1 for Beer Drinking
LSUsports.net
A new reports shows LSU is #1 in another category: beer drinking. The Wall Street Journal reports Tiger fans drink more beer at football games than any other school. This report is interesting, because this is the 1st year alcohol sales became legal in Tiger Stadium.
LSU fans consumed nearly 55,000 beers during one game in October game. And at the next game, fans downed more than 60,000 beers.
The report says "Selling booze in Tiger Stadium is a bit like selling water in a desert."
LSU has reported big time numbers for this first year of alcohol sales. The athletic department made $2.259 million in net revenue off beer and wine sales in Tiger Stadium. The more than 280,000 drinks, which don't include sales in premium areas, were sold across seven home games during the regular season.
Super Dome staffers are ready for what's expected to happen tonight as LSU fans invade the Crescent City. They have stocked up on beer to be ready for the Tiger fans this evening.
More From News Radio 710 KEEL