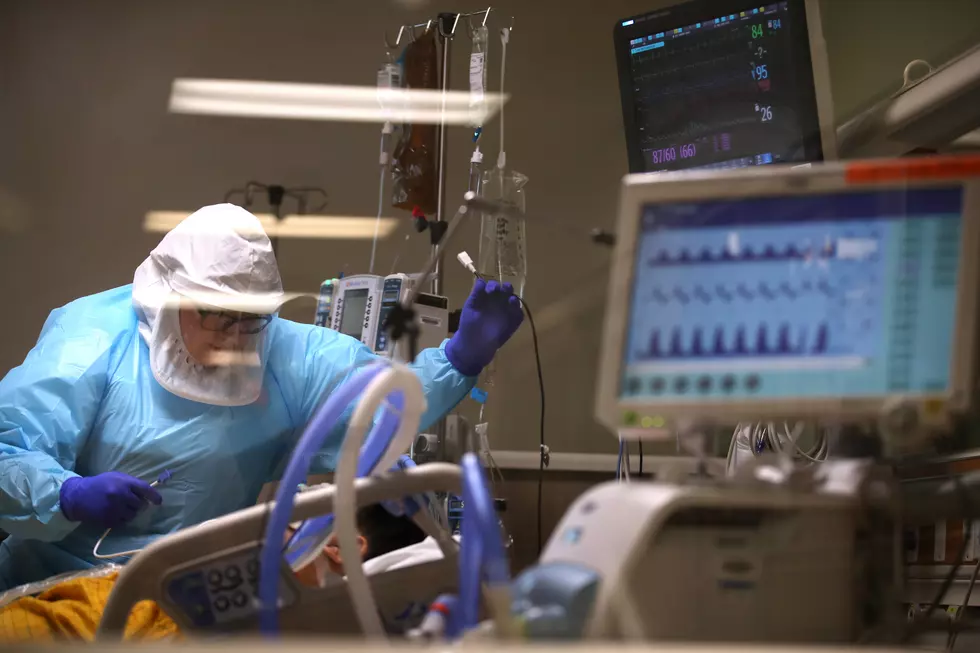 Louisiana COVID-19 Hospitalizations Drop Below 400 Statewide
Photo by Justin Sullivan/Getty Images
For the first time since March of 2020, the state of Louisiana has less than 400 people hospitalized with COVID-19 across the state. That's according to new numbers released today from the Louisiana Department of Health that shows there are just 399 people currently hospitalized with COVID-19 in Louisiana.
According to historical data, the last time the state reported less than 400 people hospitalized with COVID-19 was March 24th, 2020. Which was extremely early in the state's COVID response. At that point, many metrics were just beginning to be tracked by the state. By May of last year, the number of hospitalizations had exploded to over 1,500.
During the summer slowdown of COVID, the lowest number of hospitalizations dropped to 542 in the state. Then the state dropped to a low of 518 in October, before the hospitalization numbers started increasing in November.
After the hospitalizations in the state peaked in early January, the state has seen a rapid and steep decline in hospitalizations.
Looking at the month-to-month declines, January 19th had 1,905 hospitalizations, which dropped to 806 by February 19th, and now down to 399 today. That represents a drop of 58% between January and February, and a drop of 79% from January to March. The rate of decline has accelerated 21% between the January-February drop, and the February-January drop.
The hospitalization peak for the state came on January 8th with 2,069 people in the hospital with COVID-19. From that number to our current hospitalizations (399 hospitalized) it's an 81% drop.
In addition to the low hospitalizations, today's data from the Louisiana Department of Health shows just 107 CONFIRMED new cases of COVID-19, with 96 PROBABLE cases.
Read More: The 10 Most Common Goals Americans Have
More From News Radio 710 KEEL