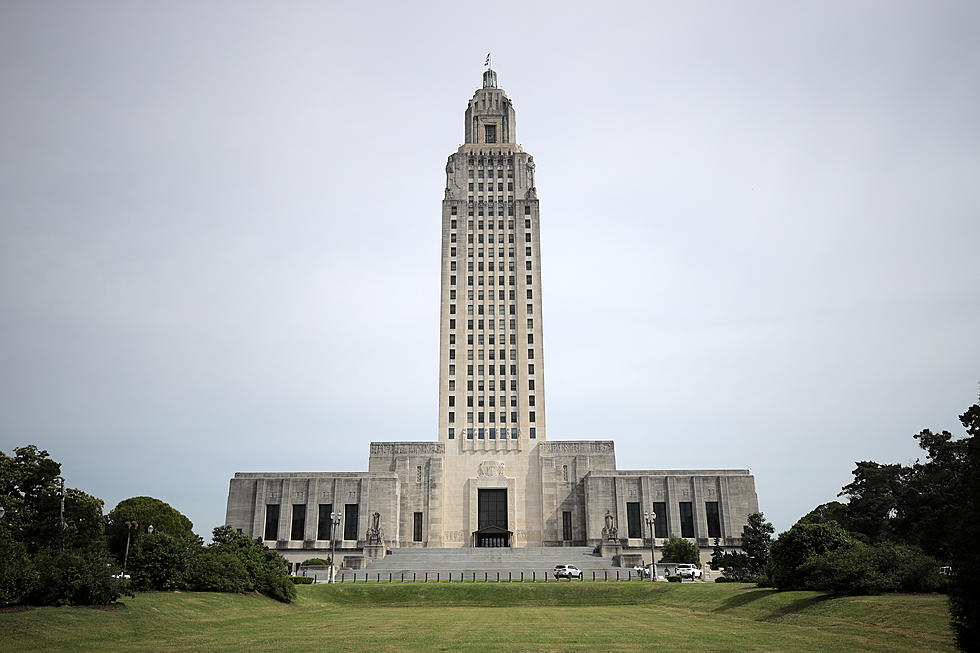 Louisiana House Leader Slams Shreveport Area Lawmakers
Photo by Chris Graythen/Getty Images
SHREVEPORT, LA. - The battle over spending in northwest Louisiana goes much further than just the Jimmie Davis Bridge. Several communities in the Shreveport Bossier area were hit with cuts during the final hours of the legislative session.
Benton, Blanchard, Haughton and several other small communities in our region saw projects slashed from HB2.
The Haughton capital outlay project has been in the bill for 3 years but now it's been cut. This was money for two new water wells and an elevated tank that would have helped with infrastructure needs.
This project was bumped up to priority one status earlier this month, which means the money is on the way. But now it's been completely scratched from the Capital Outlay list. It was for a total of $2.3 million dollars. In total, Haughton lost $6 million in projects.
The town of Blanchard was also slated to get $630,000 for infrastructure at the water plant, but that money was also slashed from the bill. Benton also lost projects during this budget cutting process.
What Did House Speaker Pro Temp Say About Cuts?
House Speaker Pro Temp Tanner Magee tells KEEL News "there was definitely an intention to move money to people who wanted to spend money on infrastructure." He adds: "I'm still not convinced people realized in the chaos that money was being taken out of the Jimmie Davis Bridge project." Magee also told KEEL Representative Dodie Horton of Haughton "definitely told people she was going to vote the spending cap, but a day later she started waffling and nobody really knew what she was going to do."
We asked Magee why no one from Shreveport Bossier is on the conference committee to review HB2. He says "the speaker is going to put the people he trusts on that panel and that typically comes from 2nd and 3rd term lawmakers. And I'm going to be totally honest with you, I'm not sure there's anybody from northwest Louisiana, besides Thomas Pressly that the speaker trusts to put on that committee."
"You have a group of lawmakers who are more interested in making headlines about obstructing government than they are about doing the people's work." He did single out Pressly, Barrow Peacock and Greg Tarver as exceptions to this statement.
Louisiana House Salaries
Here's how much money each member of the Louisiana House made in 2022.
Louisiana Senate Salaries
Here is how much each Senator in Louisiana made in 2022.
More From News Radio 710 KEEL