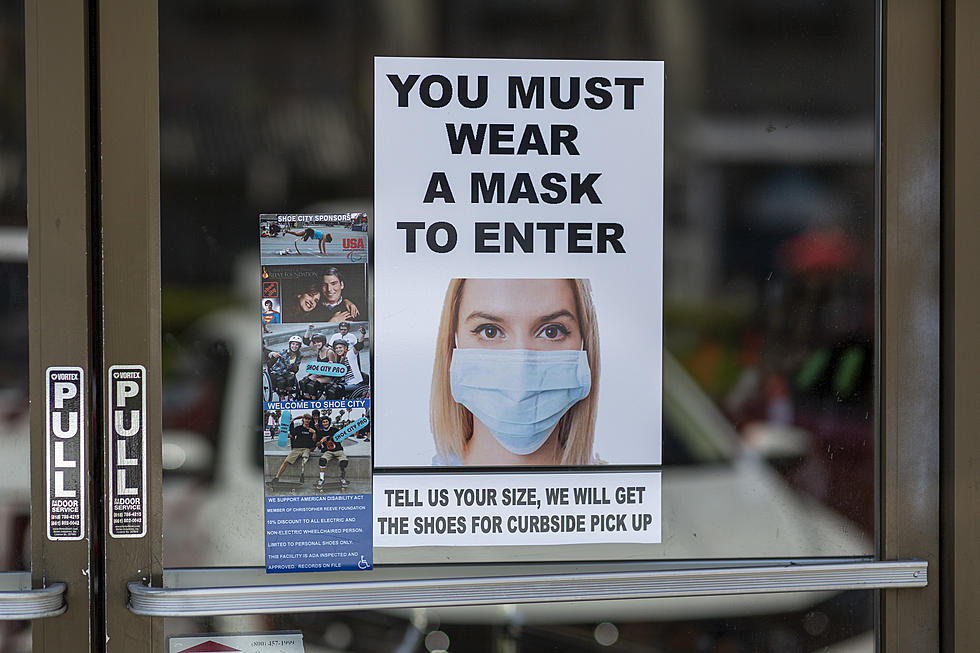 List Of Stores Still Requiring Face Masks In Louisiana
Photo by David McNew/Getty Images
After changes to COVID-19 guidelines were posted from the United States Centers for Disease Control and Prevention (CDC) on mask wearing, some national retailers adjusted their policies to match those guidelines.
The CDC said last week that those who are fully vaccinated (they consider this to mean 2 weeks after your last injection) with the Pfizer, Moderna, or Johnson & Johnson COVID vaccines do not need to wear masks outside, or even inside buildings. This was a massive change, and a quick change that caught many off guard.
But don't toss that mask away just yet.
Because some of those who were caught off guard were national retail chains. While some seemed prepared to ditch their mask mandates, others weren't ready to drop it. This creates an uncertain atmosphere when going to different stores.
Some of these stores defaulted to the state and local government rules surrounding mask mandates. In Louisiana, that means Whatever Governor John Bel Edwards says is the new measuring stick for masks. It just so happens that Governor Edwards issued a new guidelines late last week.
The new Louisiana guidelines mostly match the CDC guidance, but include keeping mask requirements for K-12 schools, public transportation, prisons, and healthcare settings. That means most Louisiana businesses are able to make their own decisions on masks.
To help cut down on some of the confusion, here are some very common retail locations, and what their policies are, as of May 17th, 2021:
Which stores in Louisiana are still requiring masks?
Circle K
Kroger
Whole Foods
Home Depot
Walgreens
Dollar General
McDonald's
Best Buy
Dollar Tree
AT&T
Lowe's
ALDI
Petco
Ulta
Marshalls
Apple Stores
Albertsons
Great Clips
Old Navy
Gap
Verizon
Macy's
Panera Bread
Ross
T.J.Maxx
Bed Bath & Beyond
Which stores in Louisiana do not require masks?
Walmart
Target
Starbucks
CVS
Kohl's
Sam's Club
Costco
Trader Joe's
These policies can change daily, so make sure to check with each individual store location on what their policies are.
Geek'd Con Lineup 2021: August 13th-15th
After a year off, Geek'd Con is back and we have an amazing lineup! Here's our guest line up for this year's show. If you want to go,
you can buy your tickets here
.
Look: Weirdest Town Names in the United States
From Ding Dong, Texas to Waterproof, Louisiana there are some truly strange town names in the United States.
The Smallest Towns & Villages In Louisiana
These are the smallest towns and villages in the state based on population. The population data was compiled by
Louisiana Demographics
, using data from the U.S. Census Bureau.
More From News Radio 710 KEEL