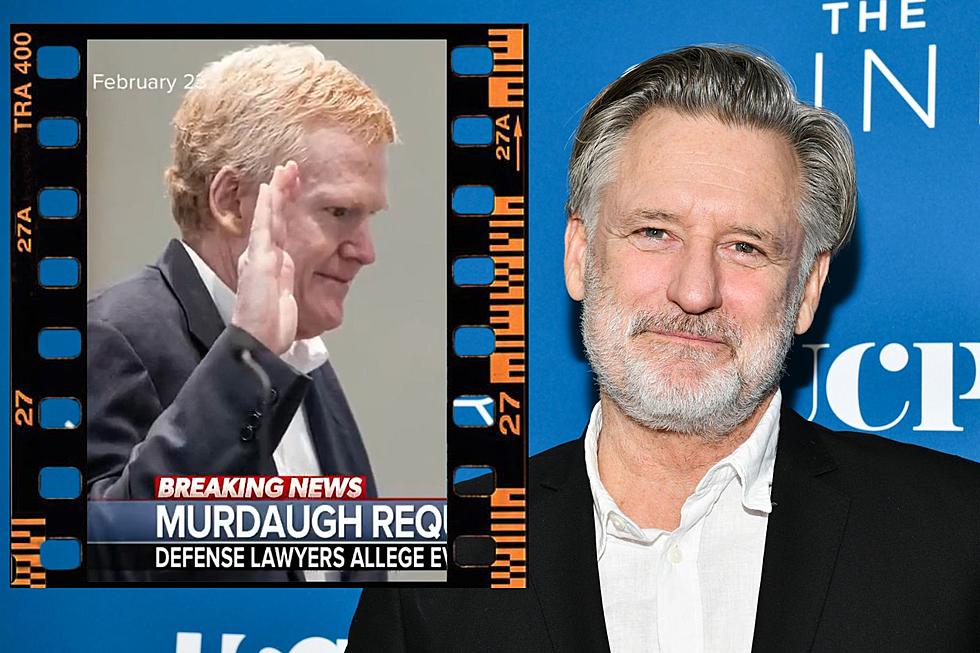 Lifetime Set to Premiere 'Murdaugh Murders: The Movie' Miniseries
ABC News/Getty
The true crime saga that captivated the attention of the nation is now being adapted into a television miniseries for Lifetime.
Murdaugh Murders: The Movie stars Bill Pullman as Alex Murdaugh, the 55-year-old South Carolina attorney convicted of murdering his wife and son.
A press release from Lifetime describes the drama:
Even with all of Alex's influence, he couldn't prevent the Murdaugh Family's legacy from being tarnished after Paul was involved in a boating accident that left a young girl dead. While Maggie was consumed with what was happening with Paul, Alex was hiding his addiction to opioids and stealing insurance settlements from his own clients to fund his habit and the family's lavish lifestyle. Then in June 2021, Maggie and Paul were found murdered, and eyes began to turn to Alex.
The crimes and controversy surrounding the Murdaugh family have been adapted into true crime series for HBO and Netflix as well as several podcasts.
Alex Murdaugh's murder trial began on Jan. 25, 2023 and ended on March 2, 2203. Murdaugh was sentenced to consecutive life sentences after being found guilty on two counts of first-degree murder and two counts of possession of a weapon during the commission of a violent crime.
Entertainment Weekly reports Murdaugh Murders: The Movie, a two-part series, will air on Saturday, Oct. 15, and Sunday, Oct. 16 at 8 p.m. EST.
25 True Crime Locations: What Do They Look Like Today?
Below, find out where 25 of the most infamous crimes in history took place — and what the locations are used for today. (If they've been left standing.)
Famous TV Locations in Every State
With so many series out there, it can be difficult to figure out which TV locations may lie within your own backyard. Through conducting independent, manual research using numerous news articles, state websites, and IMDb data, Stacker compiled a comprehensive list of significant TV filming locations in all 50 U.S. states. Locations that were set in a state, but filmed elsewhere, were not included—all of the locations are places that viewers can actually visit. Miniseries were also included.