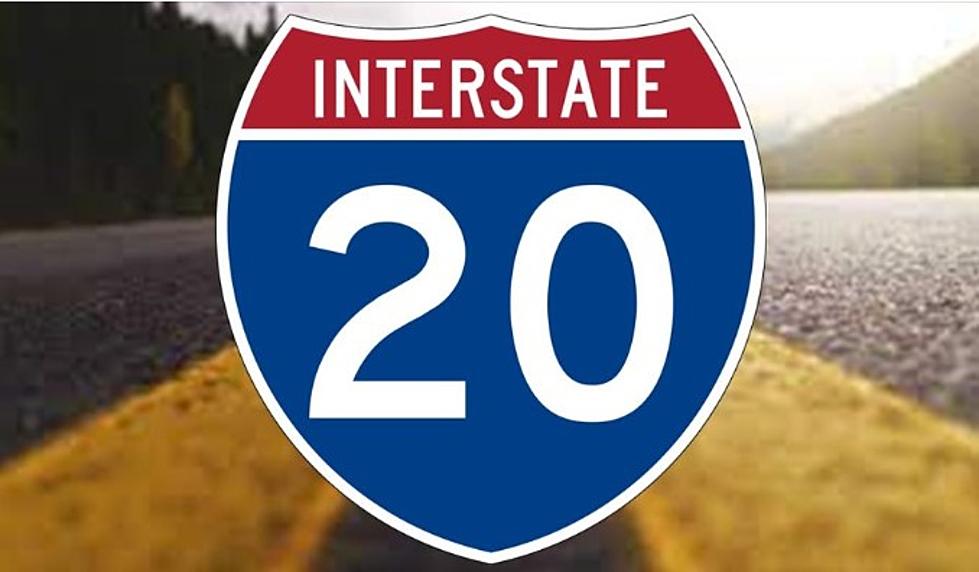 Traffic Nightmare! Construction on I-20 in Bossier Starts Today
From LA DOTD
Today's the day we have been dreading. The two-year long reconstruction project of I-20 in Bossier City begins today.
While we are excited to know that when it's completed, I-20 in Bossier will be a much improved thoroughfare, this project will come with its share of traffic nightmares.
The Louisiana Department of Transportation and Development will begin Phase 1 of the I-20 major rehabilitation project in Bossier City today so they are urging all motorists to plan accordingly.
I-20 eastbound and westbound from Hamilton Road to Industrial Drive will be reduced to one lane as construction on the long-awaited project gets underway. Phase 1, which allows the outside shoulder to be rebuilt to handle traffic, will be in place for approximately 2 months.
Phase 2 includes removing and replacing the existing inside lane and shoulder, lasting approximately 10 months. Traffic will be shifted to the outside lane.
Phase 3 consists of shifting traffic to the newly built inside lanes, and reconstructing the outside lane and roadway shoulder. This phase also includes rehabilitating the Barksdale Blvd., Old Minden Road, Airline Drive, and Industrial Drive on and off-ramps, and will last about one year.
The $117.6 million project will completely reconstruct the interstate from Hamilton Road to Industrial Drive, removing the existing pavement and roadway base, and replacing with new pavement.
Other improvement work includes smaller sections of full-depth concrete pavement repairs from Pines Road to Market Street in Shreveport and from Industrial Drive to I-220 in Bossier City. This work will be conducted only at night.
The primary detour route for the project is I-220, and drivers are urged to utilize this route in order to avoid the construction zone.
A queue warning system has been implemented for this project, which will provide information to drivers in real time through the use of radar sensors and message boards strategically placed along I-20, I-220, I-49 and LA 3132.
The entire project is anticipated to be complete in late 2025, with progress dependent on weather conditions and other factors that can impact construction timelines.
CLICK HERE to access valuable resources, alternate route maps, and other helpful information at the I-20 Major Rehabilitation Project page.
The Worst Bumps Or Potholes In All of Shreveport/Bossier
To say that the roads in Northwest Louisiana are a little rough, is like saying that Bret Favre was an okay football player. Just look at all the nominations we got as the worst bumps or potholes in all of Shreveport/Bossier
The 12 Items You Can't Donate To Goodwill
Though Goodwill of North Louisiana accepts lots of different types of donations and they do an amazing job help local people with those donations, there are several items they will NOT accept as donations and these are those 12 items.