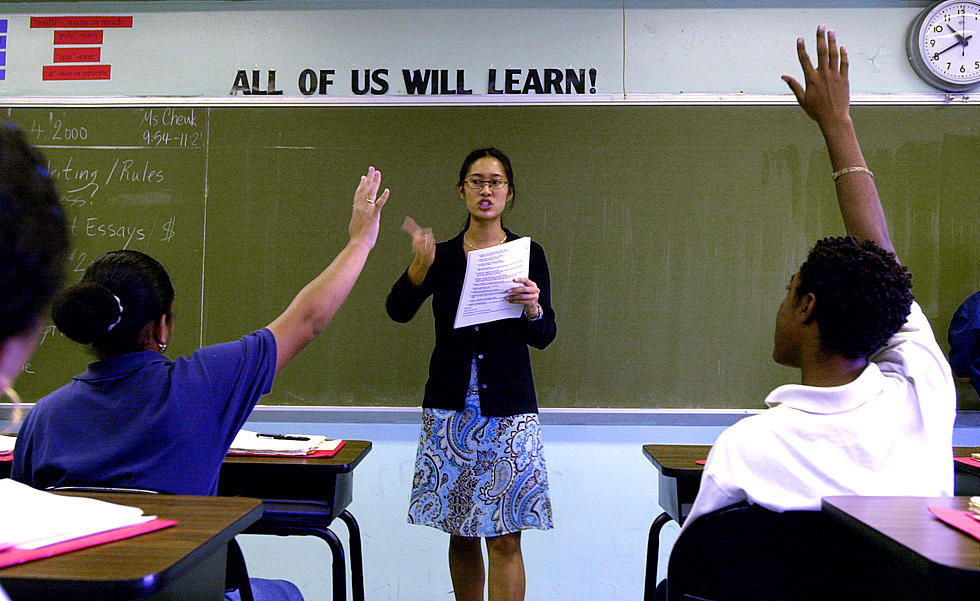 How Will Louisiana Fund Teacher Pay Raises?
Getty Images Photo by Chris Hondros/Newsmakers
Governor John Bel Edwards says his top priority for the legislative session next year is to fund a teacher pay increase. The last time teachers in Louisiana got a raise was in 2013.
Louisiana teachers make, on average, just over around $49,000. The nationwide salary for teachers is close to $60,000.
Click here to see salaries from across the nation.
The Governor has told reporters: "It's time for our teachers to get a raise. My number one priority next year is making sure we increase our investment in K-12 education."
But this debate has already heated up because the Governor is proposing an increase of $1,000 a year for teachers. The Louisiana Federation of Teachers and the Louisiana Association of Educators want more. Those groups think the raise needs to be at least $1800 a year.
The Governor's plan is to use money from the state general fund. Economic growth has been bringing in more money and the Governor is optimistic that will continue.
KEEL News caught up with former lawmaker and former BESE member Jane Smith to talk about funding for teachers in our state.
Education Superintendent John White says we need to do more for teachers and he says he has to happen quickly. He says teacher pay has slipped below the regional average.
One of the big problems facing education in Louisiana is the retention of teachers. Many leave the state for higher paying jobs elsewhere, or they leave the profession adn find other careers.