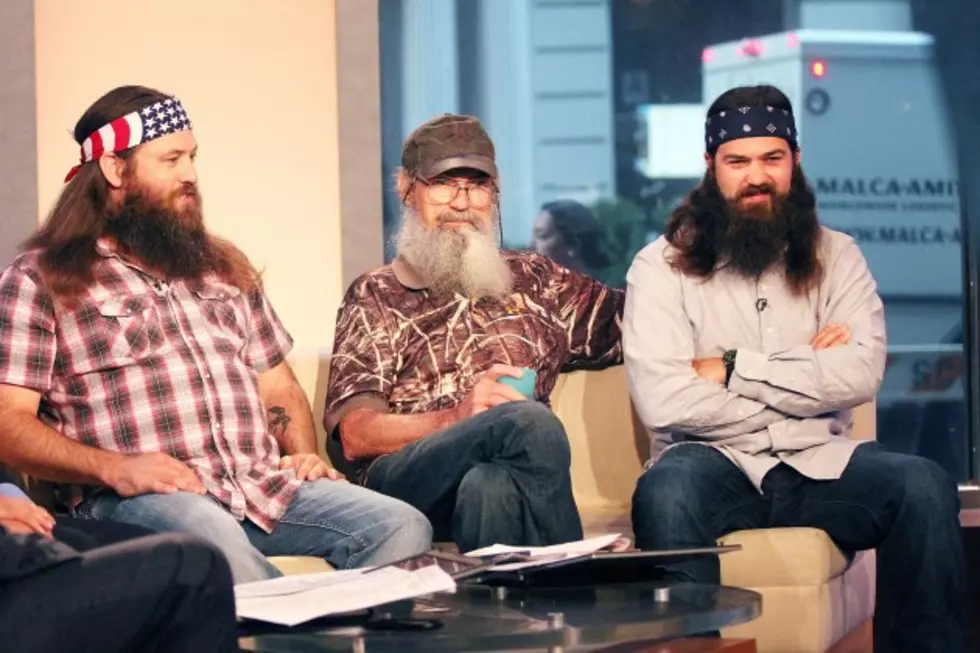 Has Duck Dynasty Lost Its Quack? [Poll]
Season 6 of the A&E reality hit premiered Wednesday night (June 11) , drawing significantly fewer viewers than the Season 5 premiere in January.
According to Hollywood Insiders at The Wrap, the ratings slide continues, with a sharp downward trajectory for the show. The 8.5 million who tuned in for the Season 5 premiere was itself a dramatic drop from the 11.8 million total viewers who tuned in for the Season 4 premiere in August 2013.
It's understood that the Season 4 premiere set a record for the series, but the recent drop is noteworthy. Or is it?
Ratings tend to be cyclical and are often effected by external events, as well as what the competition was showing on that specific evening. Even though ratings were down, Duck Dynasty still prevailed as the top cable network show, winning the critical 18-49 demographic race. Bottom line: Duck Dynasty is still a rating powerhouse.
But how long will it last for the Robertson family?
More From News Radio 710 KEEL