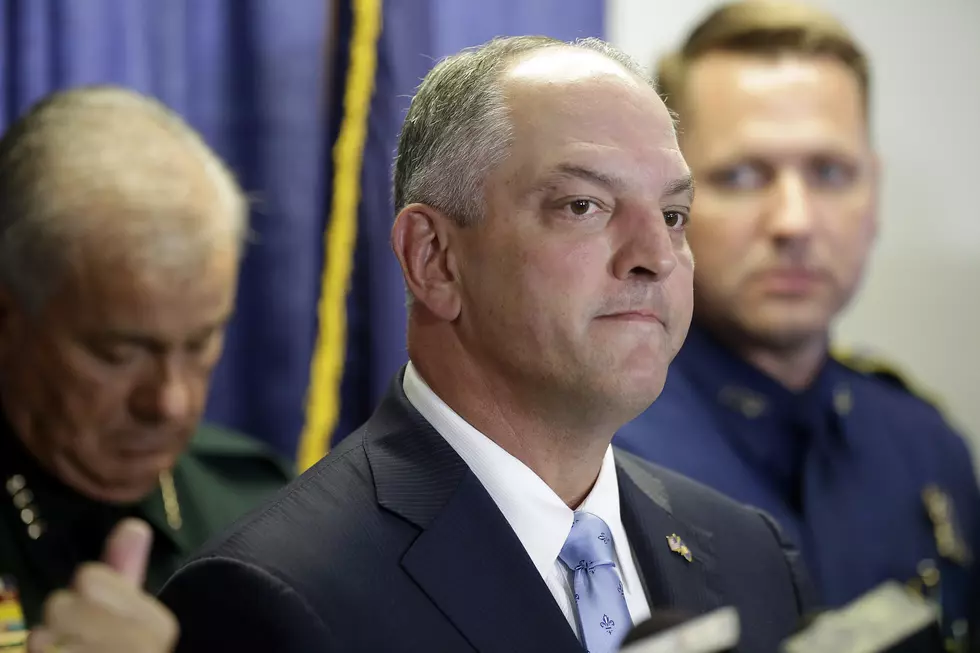 Governor Edwards Addresses Phase 2 & Shutdown Rumors
Joshua Lott/Getty Images
As COVID-19 cases continue to rise once again across Acadiana and the rest of the state, people are wondering, "Will we go back down to Phase 2 or add more restrictions?"
"We're not there yet," answered Governor John Bel Edwards on his monthly radio show "Ask the Governor."
He was also asked the opposite, when he would fully open the state. "The virus is in control of that," answered Gov. Edwards. "And we're going to be guided by data. I know we're not going to be removing restrictions before December 1st because we're going the wrong way...We need to do better."
There was even a caller from Lafayette who expressed concerns about the bars being open and said that Mayor-President Josh Guillory is not taking COVID-19 seriously. Edwards responded by saying, "When we have businesses failing to make corrections, then we will act."
Guillory responded with a quote to KPEL News: "I take COVID very seriously and I wear a mask indoors when social distancing is not possible."
Gov. Edwards also addressed gathering during the Thanksgiving holiday by saying, "We need to find new ways to celebrate and be close virtually instead of physically."
Gov. Edwards has a press conference set for 2:30 p.m. on Thursday to address COVID-19
Things People Are Doing During Pandemic to Entertain Themselves
More From News Radio 710 KEEL