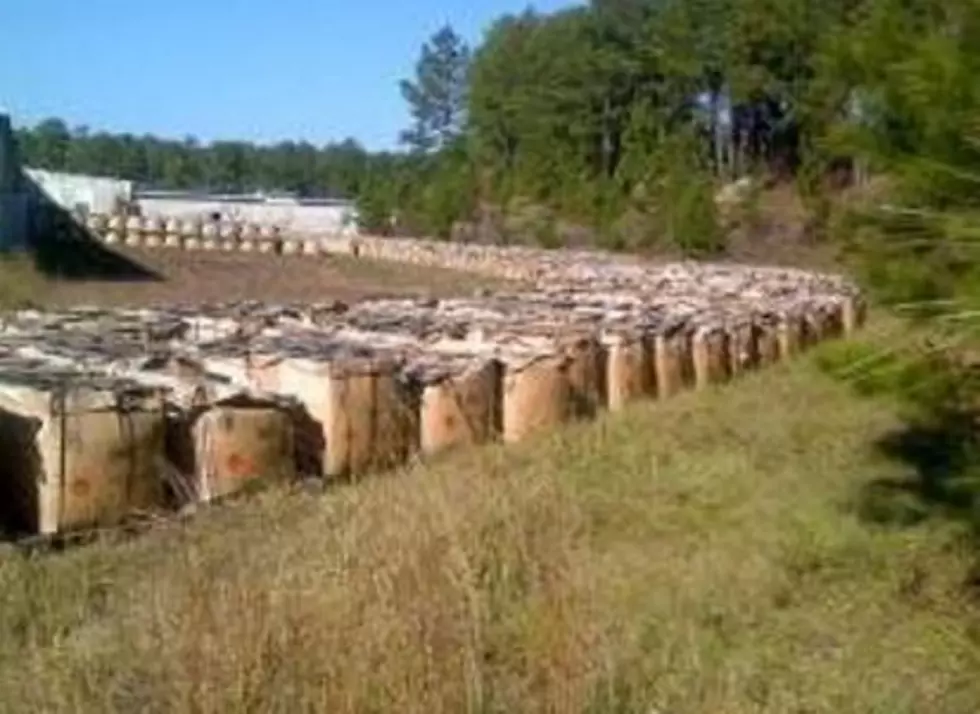 Future of Camp Minden's Burn Chamber Still Undecided
via Louisiana State Police
With the disposal of 15 million pounds of explosive propellant set to be complete this week, the future of Camp Minden's Burn Chamber is still up in air. Governor John Bel Edwards recently said in an interview that he has yet to make a decision on whether or not to support the burn chamber staying at Camp Minden. He went on to say that he has met with both from both sides and is weighing their voices heavily.
The Webster Parish Police Jury, however, has recently changed their tune, rescinding a resolution they passed to dismantle the chamber.
Higher ups at ESI want to keep the burn chamber in place. They say the chamber has proven to be safe and keeping it operational would bring much needed jobs to the area.
Opponents of the chamber staying don't want hazardous materials brought into their community. They also fear that destroying materials other than M6 could be dangerous. At a recent meeting, several residents said that keeping the chamber would turn the area in the nation's largest hazardous waste dump.
More From News Radio 710 KEEL