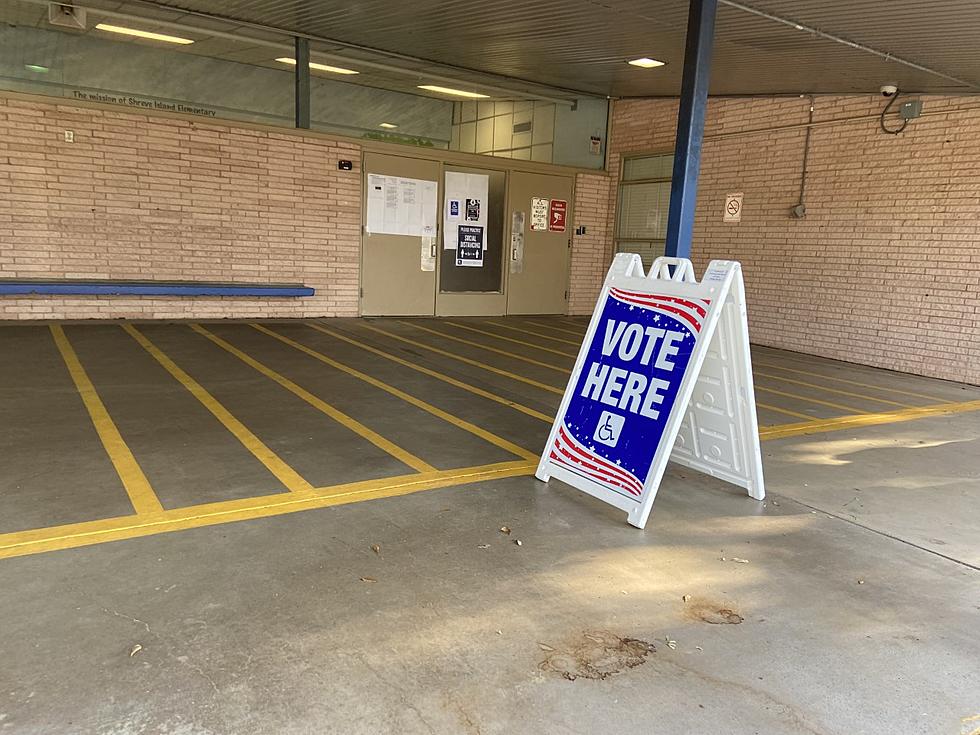 Election Results Are in From Northwest Louisiana
Erin McCarty
Despite very low voter turnout, all of the proposals on the ballot for law enforcement in Caddo Parish passed with overwhelming support.
Four property tax renewals were on the ballot in Caddo in addition to a quarter-cent sales tax renewal. These measures are dedicated to funding operation of the Caddo Sheriff's office and running the jail.
Proposition No. 2 – 1.78 mills passed with 69 percent.
Proposition No. 3 – 2.89 mills passed with 68 percent.
Proposition No. 4 – 2.74 mills passed with 67 percent.
Proposition No. 5 – ¼% sales tax passed with 67 percent.
The voter turnout for these measures was close to 12%.
A couple of judicial races were also on the ballot in the area.
In the 2nd Circuit Court of Appeal (Caddo, DeSoto and Red River) election, Craig Marcotte defeated Erin Leigh Waddell Garrett 58 to 42 percent.
In the 26th Judicial District Judge (Bossier, Webster) contest, "Doug" Stinson beat "Allie" Aiello Stahl 61 to 39 percent.
The turnout in these two judicial races saw turnout of about 14%.
In a couple of Mayor's races in the region, Mansfield Mayor John Mayweather is headed to a runoff with challenger Thomas Jones. Jones got 43% of the vote to 34% for Mayweather. A third challenger, Joseph Hall got 23% support.
In Stonewall, Ken Kaffka got 58% of the vote to beat incumbent Mayor Randal Rogers with 48%. In the town of Longstreet, Connie Jackson beat Wanda Fields 67% to 33% to win the mayor's race.
Click here
to view all election results in Louisiana.
Who are the Richest Presidents in Today's Dollars?
Highest Gas Taxes By State in the U.S.
Here are the top 10 states for gas taxes.
America's Most Conservative Presidents Ever
Easter Events for the Whole Family
Lots of great events for the family are planned in our area.
More From News Radio 710 KEEL