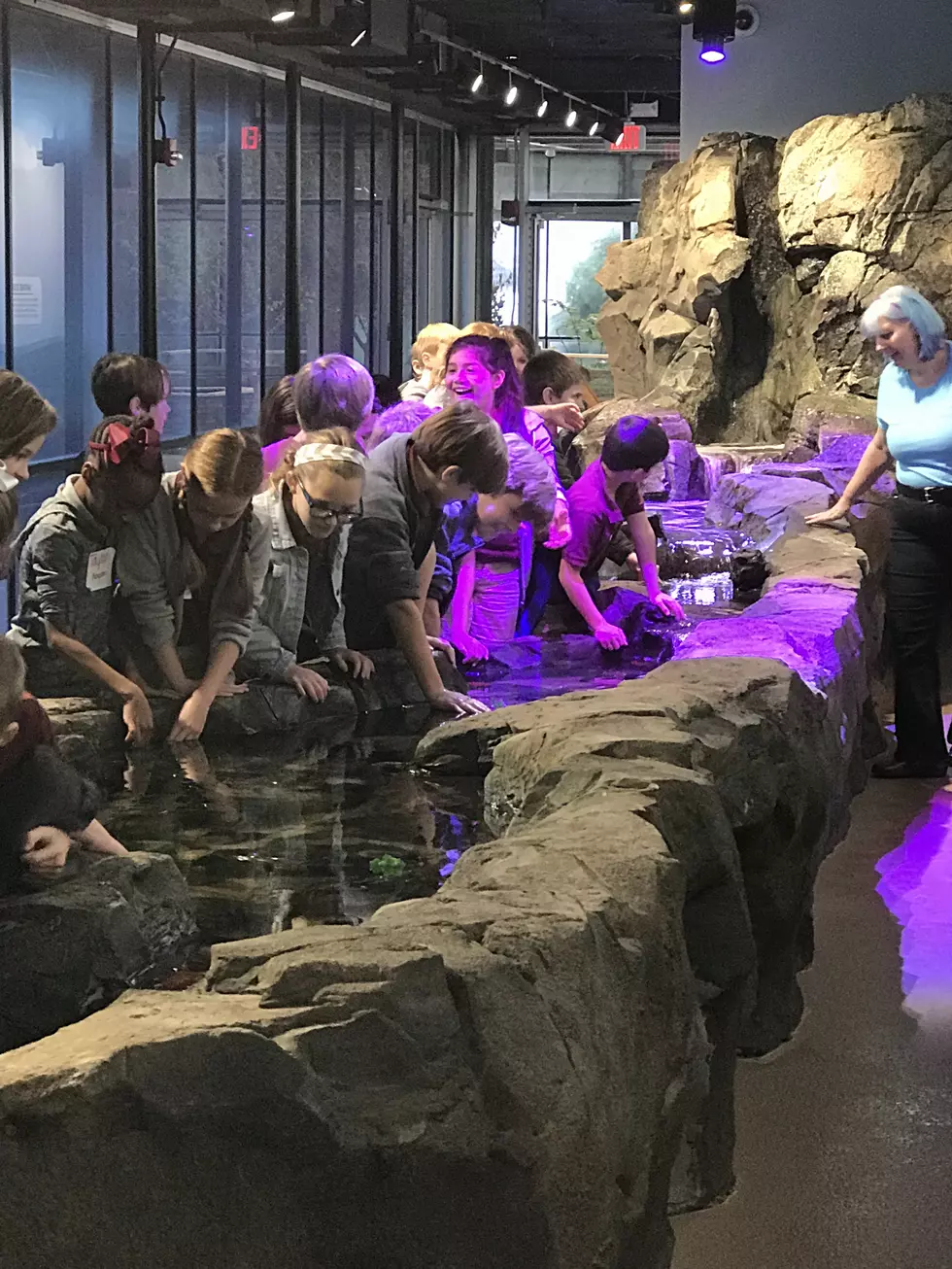 Checkout Day 1 at Shreveport's New Aquarium
Bossier Parish Schools
Kingston Elementary 4th graders have made history. They are the first school group to visit Shreveport's new aquarium. They got a peak inside the brand new attraction on Shreveport's Riverfront.
Kingston S.T.E.A.M. (Science, Technology, Engineering, Arts, Mathematics) Director Laurie Salvail said the visit will help teach and reinforce science concepts as her students learn more about aquatic animals and sea life in her S.T.E.A.M. lab.
The students also had a chance to enjoy lunch at SALT before wrapping up the visit.
If you would like to bring your class group or others to the Shreveport Aquarium, just click here.
The aquarium is described as an underwater world of wonder. Youngsters can travel through coral reefs, shipwrecks, ocean caves and tropical lagoons. You will also get to explore the variety and diversity in the unique freshwater domed gallery and travel to the deep to visit the strange creatures that lurk in the dark.
The youngsters enjoyed an up close and personal look at sharks, rays, jellyfish and a host of other cool creatures in the touch tanks.
More From News Radio 710 KEEL