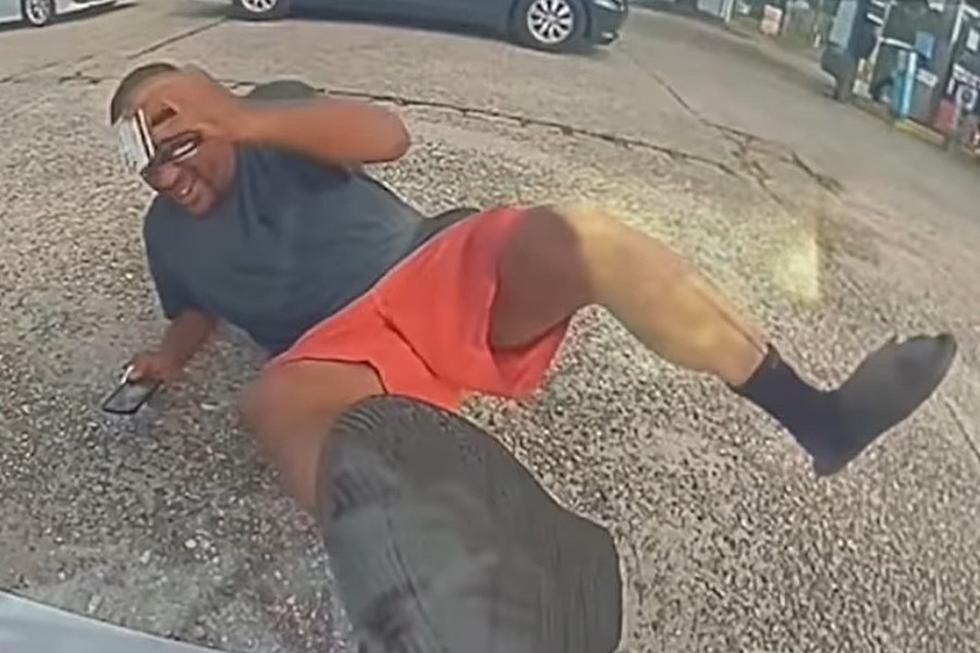 Car Video Catches Louisiana Man in Attempted Injury Scam
slidell police
A Slidell man was taken into custody by police after he claimed he was struck by a motorist in a south Louisiana parking lot. The man, Arthur Bates, told Slidell Police that the driver of a Tesla had accidentally backed into him, leaving him injured.
However, the video taken from the rear camera of the electric-powered car showed the cops something else entirely.
Slidell Police said that Bates called the Slidell area's 911 emergency number late Friday afternoon. Officers on the scene said that Bates, appearing injured, reported that he had been victim of a hit-and-run and described to them the vehicle in question. Bates reiterated to police that the driver had backed into him as he was walking across a parking lot, then fled the scene of the supposed mishap.
Here is the video, recorded by the Tesla's rear camera, made available by the Slidell Police Department:
Fox News reports that Bates told Slidell Police that he had suffered "back, leg and neck injuries."
The driver of the Tesla, however, told another story, claiming that Bates, accompanied by another man, had stepped behind the vehicle, pretending to be hit.
The Tesla driver made recording from his vehicle available to Slidell Police and, apparently, when confronted with a video of his own actions, quickly recanted.
Fox News adds that "Bates subsequently admitted to fabricating the entire event and is now facing one count of False Swearing with the Intent to Cause an Emergency Response."
States with Methods of Execution Other Than Lethal Injection
The 10 Capital Cities of Louisiana
Greatest Haunted House Events for Halloween in Louisiana
More From News Radio 710 KEEL