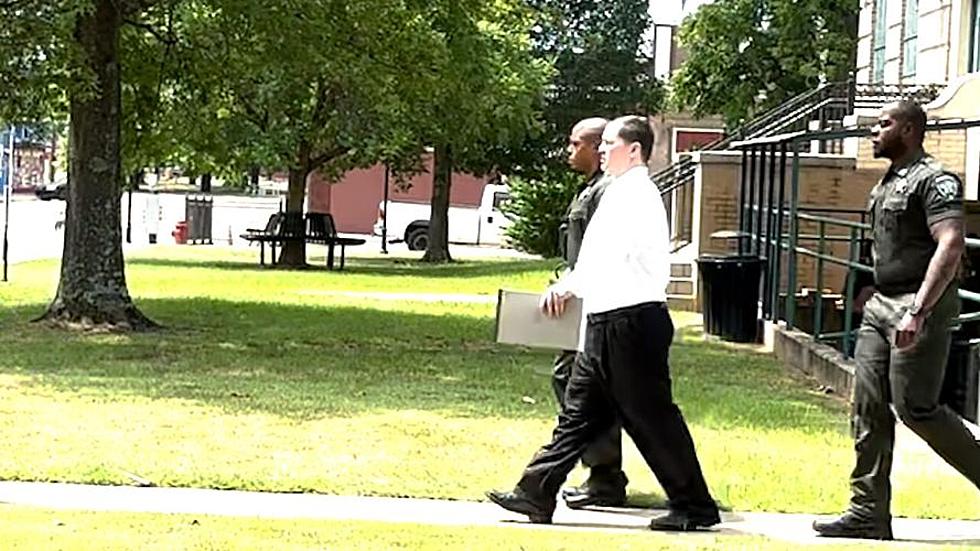 Brian Horn Found Guilty in DeSoto Parish – Penalty Phase Starts Today
Photo Courtesy of KTBS
It's another guilty verdict in the murder trial of Brian Horn. The Keachi man has been found guilty of first degree murder for the killing of 12-year-old Justin Bloxom in DeSoto Parish on March 30, 2010.
Horn was convicted of murder and sentenced to death in 2014, but that verdict was overturned by the State Supreme Court on a technicality involving some of the things Horn's attorney said during that trial. In this latest trial, the jury took only 20 minutes to find Horn guilty of the crime. The 12 member jury was chosen in Vernon Parish because of pretrial publicity in northwest Louisiana. The jury was transported to DeSoto Parish where the trial was held.
Horn lured Justin out of a friend's home by pretending to be a teenage girl on dozens of text messages on the early morning hours of March 30, 2010. The "girl" told Justin she was sending a cab to pick him up. Horn was driving that cab and he killed Justin after running out of gas in his green Action Taxi cab on Hwy 171 in the Stonewall area.
Justin's body was found beyond a tree line in some shallow water off of the highway near Red Bluff Road.
The penalty phase of the trial is happening today in DeSoto Parish. The jury will have to determine if Horn should be put to death for the crime.
Caddo Parish Violent Offenders for 6/24-6/30/23
The following booking photos are those who were Booked to Caddo Correctional Center for crimes of a violent or sexual nature. Some of those pictured have yet to stand trial and are considered innocent until proven guilty.
More From News Radio 710 KEEL