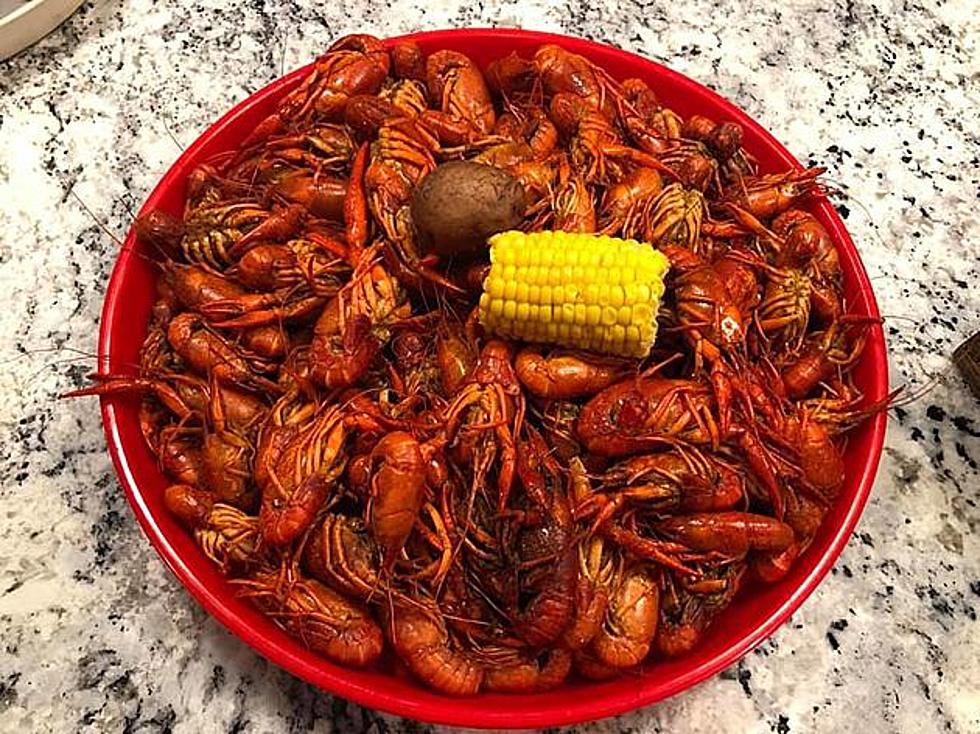 Who Has Best Tasting Crawfish in Shreveport Area?
Crawfish (Photo by Mike Soileau/TSM)
We are now moving into prime crawfish season and we want to find out what Shreveport area restaurant has your favorite crawfish.
Do you like your bugs extra spicy? Who brings the spice to the pot? Do you like lots of other flavors in the pot? What makes crawfish just right for you? I don't want to much heat. I like a kick, but not too much spice that has you grabbing for a cold beverage every other bit.
Prices continue to fall for great boiled crawfish and more folks are flocking to these spots to pick up some of the tasty specialties.
We want to find out which Shreveport area spot serves up your favorite crawfish.
We are going to run this poll over the next several weeks to find out which restaurant has your favorite crawfish. We want to try all of the top tasting mudbugs.
By the end of June we will tally up all the votes and let you know the top 5 favorites in our area. If we are missing your favorite spot from the list, please let us know. You can send us a message on the KEEL App. You can also vote for your favorite on our poll if your hot spot is not listed.
What Do You Put in Your Crawfish Pot?
We know about the basics. Potatoes and corn are expected at a crawfish boil. But in Louisiana we go the extra mile. Some folks from Breaux Bridge will throw in a whole rabbit, squirrel and maybe even some chicken feet. Seriously, chicken feet in a crawfish pot? That will be something I have never seen, nor will I probably partake of a chicken foot while enjoying the crawfish.  The Louisiana Crawfish Board says mudbugs are one of our state's most popular exports.
Sausage is probably at the top of my list right alongside the potatoes. But please don't overdue the spice to show how tough you are. Those potatoes soak up that spice.
How Much Are Crawfish in Shreveport?
Crawfish have arrived and we have been checking the prices for you. These are the prices we found on January 17.
More From News Radio 710 KEEL