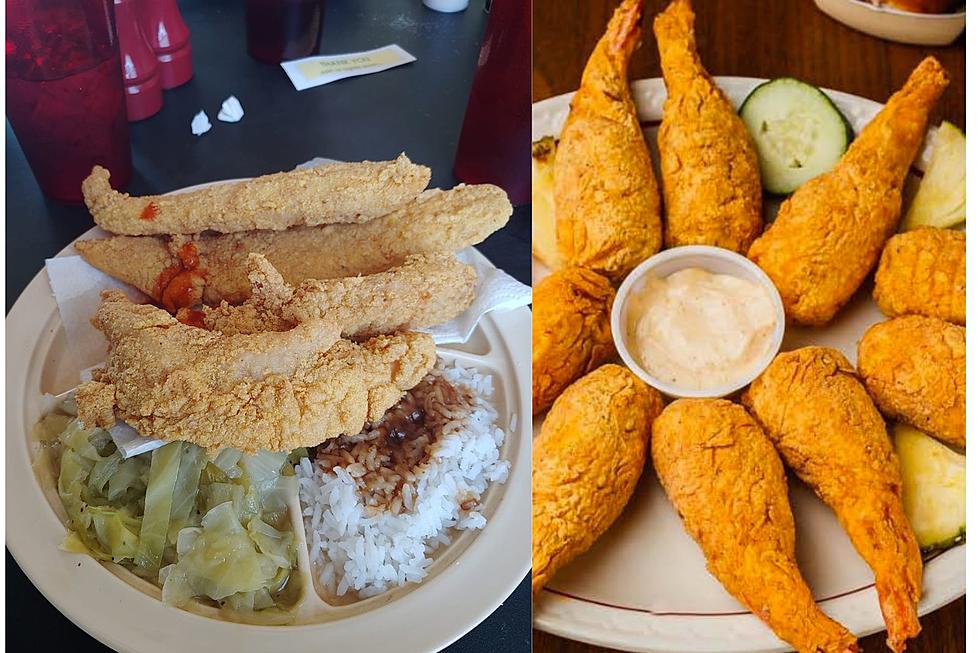 Shreveport Restaurants Make Best 'Mom and Pop' Restaurant List
Cat Daddy's and Eddie's and Canva
SHREVEPORT, LA - We all love to find a new great place to eat or discover a local favorite we might not have tried. You might have heard about this list of the "Best Mom and Pop Restaurants in Louisiana" Two Shreveport restaurants are on that list. Best Things Louisiana has put out this list and I am sure you've probably never heard of many of these restaurants in other parts of the state. They don't get all the attention from the foodie world, but they serve up great food every day.
What Shreveport Restaurants Make the List?
Eddie's Seafood & Soulfood Restaurant, 1956 Hollywood Avenue
Cat Daddy's Old School Café 4158 Hollywood Ave
Why are these 2 restaurants on this list? If you have to ask that question, you've probably never tried this spots. At Eddie's, if you can get past the stuffed shrimp (the signature dish), you could try the seafood platter which is amazing. Another great choice is the smothered pork chop which is delicious. I also love the cabbage.
You will always find a crowd at Cat Daddy's. They have daily lunch specials which are really tough to choose from. The fried chicken and the catfish are so, so good. I also love the beef tips. But the smothered pork chop is also an amazing choice. The yams at this restaurant are also an amazing bite of food. You can not leave Cat Daddy's without trying the peanut butter cake.
Best Things Louisiana says "New restaurants are great, but there's something special about a place that's been seasoned with time and experience."
Here Are the Other Restaurants on the List:
Lil G's Kajun Restaurant, Belle Chasse
T-Coon's, Lafayette
Mother's Restaurant, New Orleans
Olde Tyme Grocery, Lafayette
Villager's Café, Maurice
Latin Food Restaurant & Cafeteria, West Monroe
Poche's, Breaux Bridge
Myran's Maison De Manger, Arnaudville
10 Commandments of Southern Cooking
Need Comfort Food? Here's the Top 10 Spots in Shreveport
Here are the Top Ten Comfort Food Spots in Shreveport
More From News Radio 710 KEEL