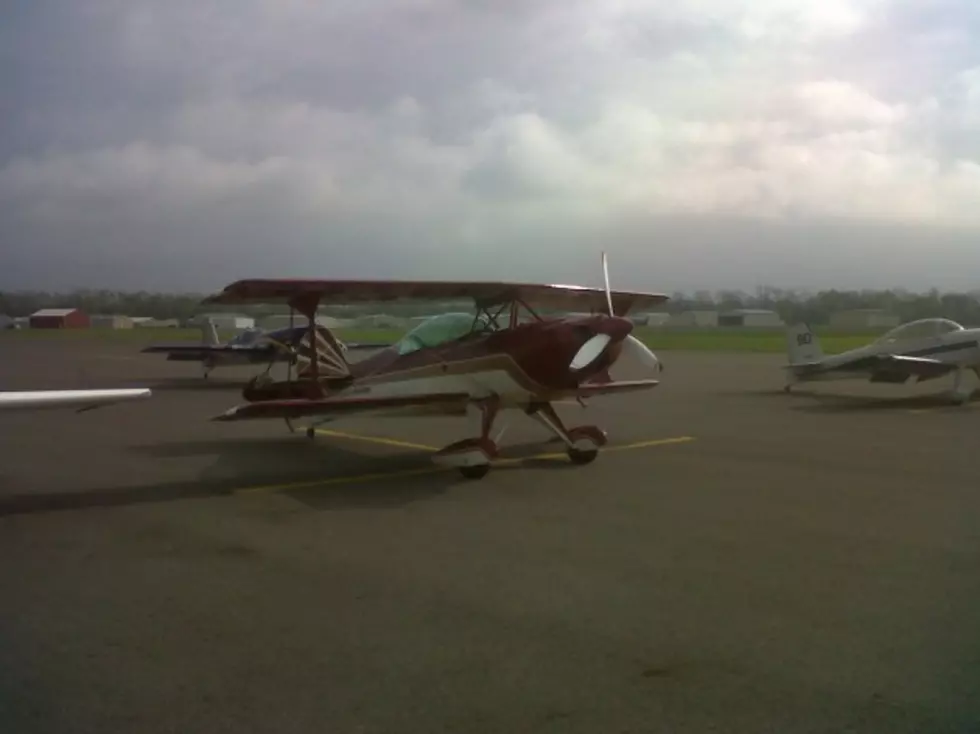 Barksdale Air Show Performers Ready to Fly
Jeremy Holt's aerobatic plane. Photo by John Lee, KEEL News
A major component of this weekend's Defenders of Liberty Barksdale Air Show will be the flying demonstrations. Some of the aerobatic pilots who'll be flying in the show met with reporters this morning at the Downtown Airport to show off their aircraft and answer questions.  
Pilot Kevin Coleman says aerobatic planes are like the "NASCAR of the sky."
"They're a lot more nimble, a lot lighter, and have a lot more horsepower," he said.
Pilot Dave Leedom admitted they're not too great for cross-country trips because they're made "unstable" to do aerobatics and you have to "constantly keep your hand on the stick." He said the hardest part of the air show business is getting from one show to another.
More From News Radio 710 KEEL