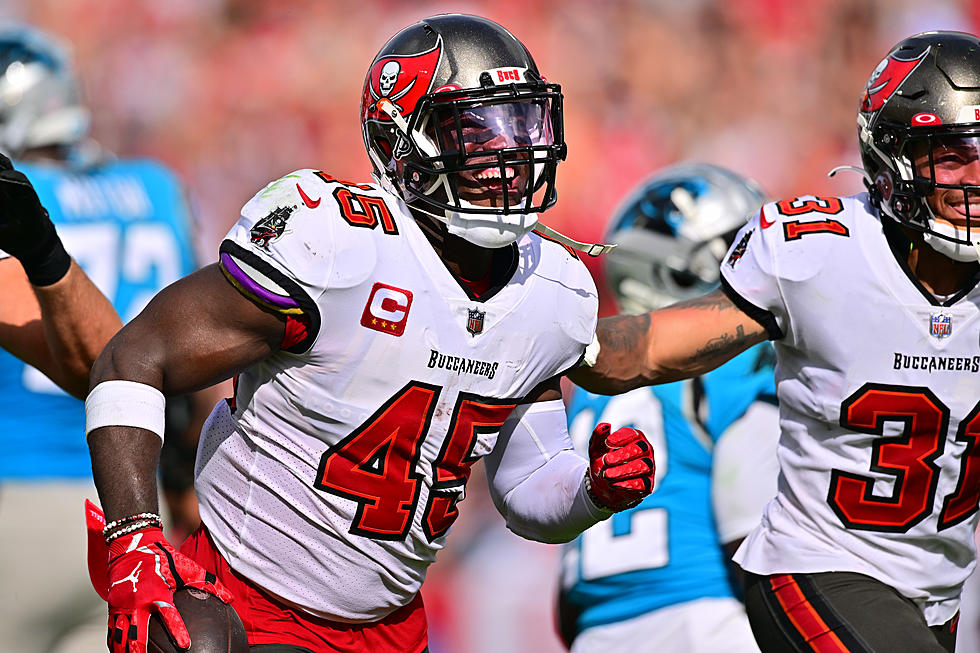 Active NFL Players from North Louisiana
(Photo by Julio Aguilar/Getty Images)
North Louisiana has a rich history of providing top quality talent to a vast array of professional sports.  North Louisiana, and even more specifically, Shreveport-Bossier can boast a very impressive resume of professional athletes.
From football, basketball, baseball, golf, tennis, even motorcycle racing... It would actually take several pages for me to simply list all of the talent that's come through, or is from, North Louisiana, but let's just take a look at some of the highlights.
Before he was a legendary football coach, winning an NCAA record 408 games as Head Coach at Grambling, did you know Baton Rouge native Eddie Robinson played quarterback for Leland College?
Shreveport native Terry Bradshaw actually set the javelin record at Woodlawn HS before he led the Pittsburgh Steelers to four NFL Championships, being named MVP of Super Bowls XIII & XIV
You can't talk Shreveport legends without the name Robert Parish.  Parish averaged 21.6 points while playing for Centenary, and played in nine All Star games and won 3 NBA Championships during his time with the Boston Celtics.
Motorcycle racing champion Freddie Spencer was born in Shreveport and started racing at the tender age of 4 years old.  The Honda racing legend is regarded as one of the greatest motorcycle racers of the early 1980's.
Mansfield's Vida Blue went 24-8 with a 1.82 ERA when he played for the Oakland A's.  He's the only pitcher to win an All Star game for each league.
Shreveport native Joe Delaney is ranked as the number 5 All Time Best Running Back for the Kansas City Chiefs by Ranker, setting four franchise records in his short time with the Chiefs.  Delaney's life was cut tragically short when he tried to rescue three children from drowning in a pond in Monroe.  He went into the water to help, even though he couldn't swim himself.
These are just a very FEW of the amazing athletes we can be proud of from our area... like I said, the list goes on and on...  quarterback Joe Ferguson, pitcher Lee Smith, quarterback Bert Jones, slugger Albert Belle, gymnast Kathy Johnson Clarke... you get the idea.
So, let's take a look at NFL players that are currently active all from right here in North Louisiana.
Active NFL Players from North Louisiana
Here's the list of active players in the NFL who are from North Louisiana
Centenary Football Returns To The Field In Shreveport
More From News Radio 710 KEEL